Ragnar Orange Dog Collar
❝
Excellent Dog Collar. Very well made, soft but super strong.
❞
Michael T.
❝
Sturdy and strong, good value for money, Collar looks good on my Dog, Love it
❞
Helen M.
❝
We got our pup Fenrir a new collar for his 1st birthday. We love it.
❞
Kimbre N.

RUGGED
Durable dog collar for everyday use, High-quality design and construction

FUNCTIONAL
Comfortable lightweight design, Secure lead attachment via our metal D ring connection point

STYLISH 
Comes in stylish matte black colour with branded Fenrir logo buckle
The Ragnar Collar is the perfect dog collar for everyday use.
Combining a soft padded interior with strong, durable webbing to create a long lasting but comfortable collar to last a lifetime. With an easy-to-use but secure buckle featuring the Fenrir logo and a metallic D ring, with the Ragnar Collar you can truly Master the Everyday.
 Complete the set with the Ragnar Harness and Ragnar Leash for a truly versatile solution to every day.
When the Fenrir Ragnar Collar requires a clean, we suggest putting it in a mesh bag or old pillow case and washing it on a gentle or hand washing cycle. Once clean, please remove from the pillow case and air dry. Do not tumble dry! 
*Note please check that any detergents used are canine friendly*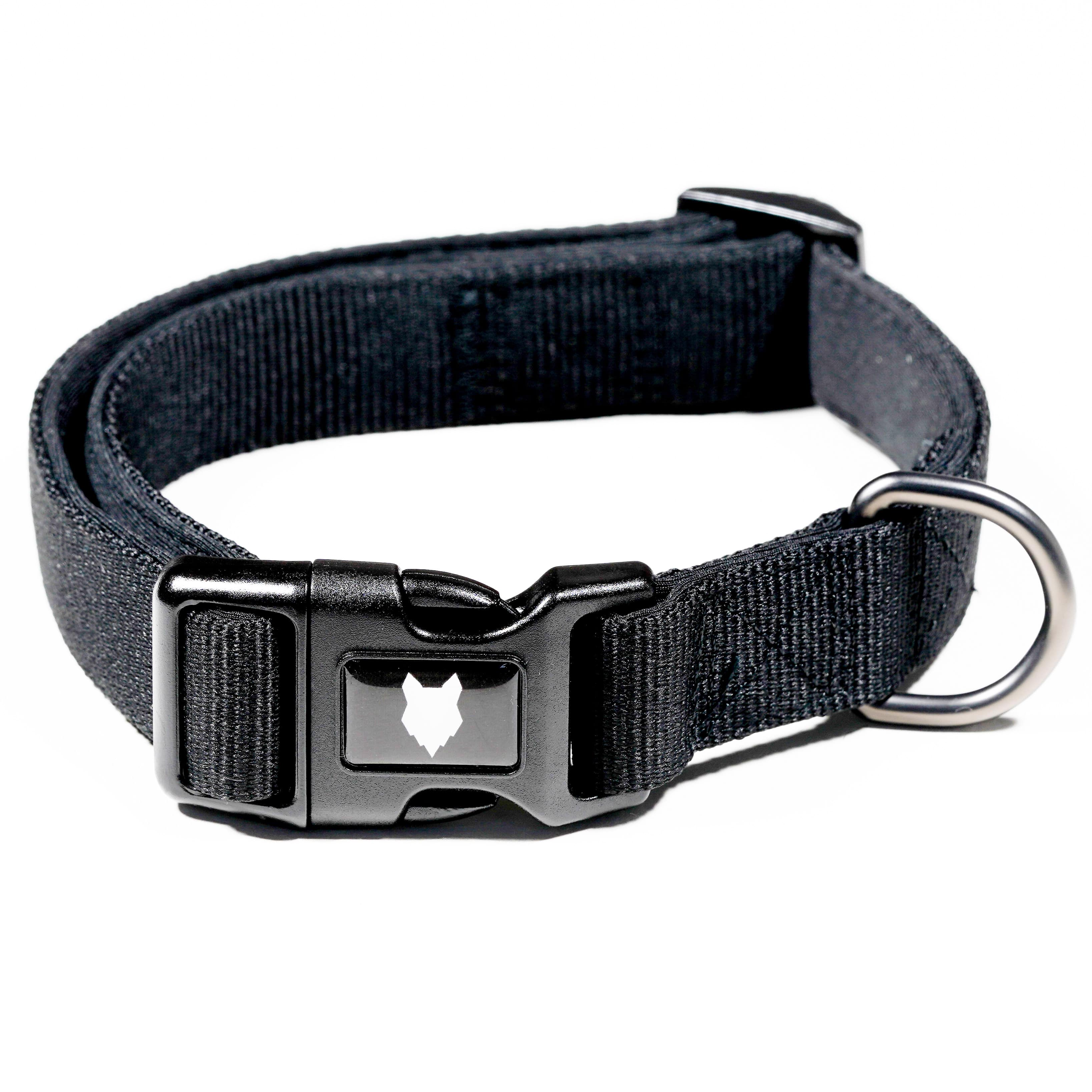 ADJUST AS THEY GROW
The Ragnar collar is adjustable in size to get that perfect fit. It's handy to be able to adjust the size as your puppy grows too.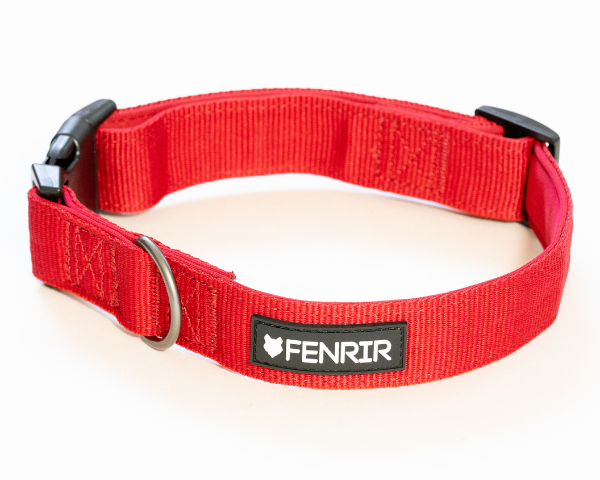 STYLE AND COMFORT
The Ragnar Range colour ways are colour matched for beautiful style. The Ragnar collar is padded around its full diameter for maximum comfort on the move, no matter where your walks take you.
Find your dog's size