Ragnar Red Dog Training Leash
❝
Love the over-the-shoulder position!! Strong and beautiful... great quality leash.
❞
Donata M.
❝
The Ragnar Training Leash is awesome! It is wonderfully made and can be used in many ways to make walking or training your dog easier.
❞
Emmanuel M.
❝
Great product and very well made.

❞
Scott W.

STRONG & SECURE
The dual locking carabiner clips and O ring attachments featured on this training leash make for a strong and secure attachment

FUNCTIONAL
This leash has three adjustable lengths, can be used over-the-shoulder, or as a hip loop. It can also be used to walk up to two dogs.

STYLE
Matte black finish with metal O rings and carabiner clips make this dog training leash a stylish accessory
The Ragnar Dog Training Leash is an incredibly powerful and versatile tool that every dog owner should have in their collection.
This dog training leash was designed to be the ultimate training solution.  It features two of our highly secure metallic locking carabiner clips alongside heavy duty O-ring connectors to bring endless possibilities to your training sessions making it the most customizable training leash for dogs.
The Ragnar Dog Training Leash can be configured to a short, medium or long length.  It also has the ability to be used as an over-the-shoulder leash or a hands free leash that loops around your waist.  It can even be used to walk two dogs with a central handle area!  This training leash has the same strength as our Ragnar Leash.  The training leash adds a new world of possibilities.  It also comes in four colour options and features the Fenrir logo.  With this leash, you will truly be able to Master the Everyday.
When the Fenrir Ragnar Training Leash becomes dirty, we suggest cleaning with warm water and detergent. Ensure to air dry the leash: Do not tumble dry! 
To ensure your Training Leash lasts longer, please ensure to completely dry it out any time it gets wet on a walk. Damp equipment can cause mould and reduce the life and effectiveness of the product.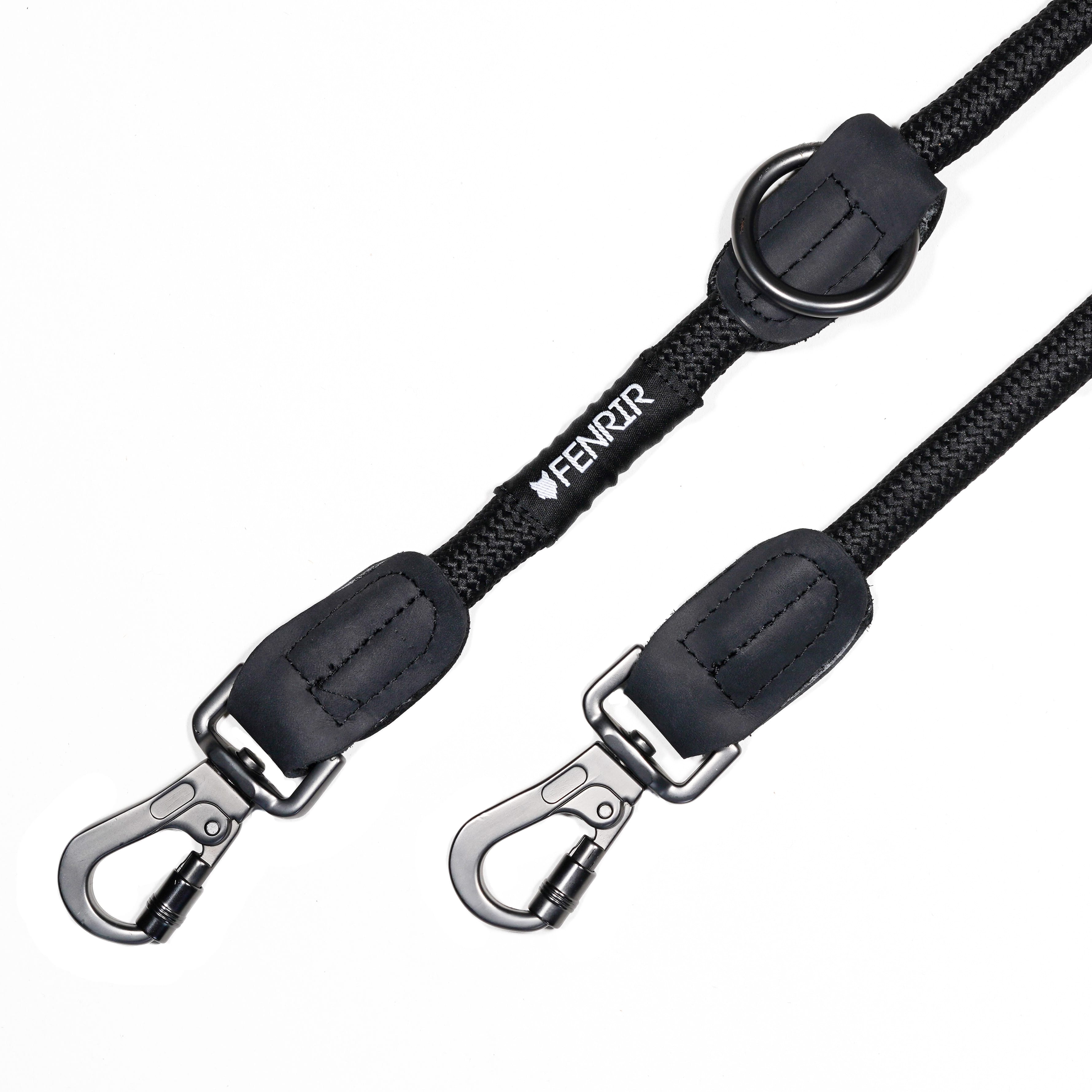 TWO LOCKING CARABINERS
The Ragnar Training Leash has two locking carabiner clips for ultimate control. Clip to the front and back of a harness or two multiple dogs at once.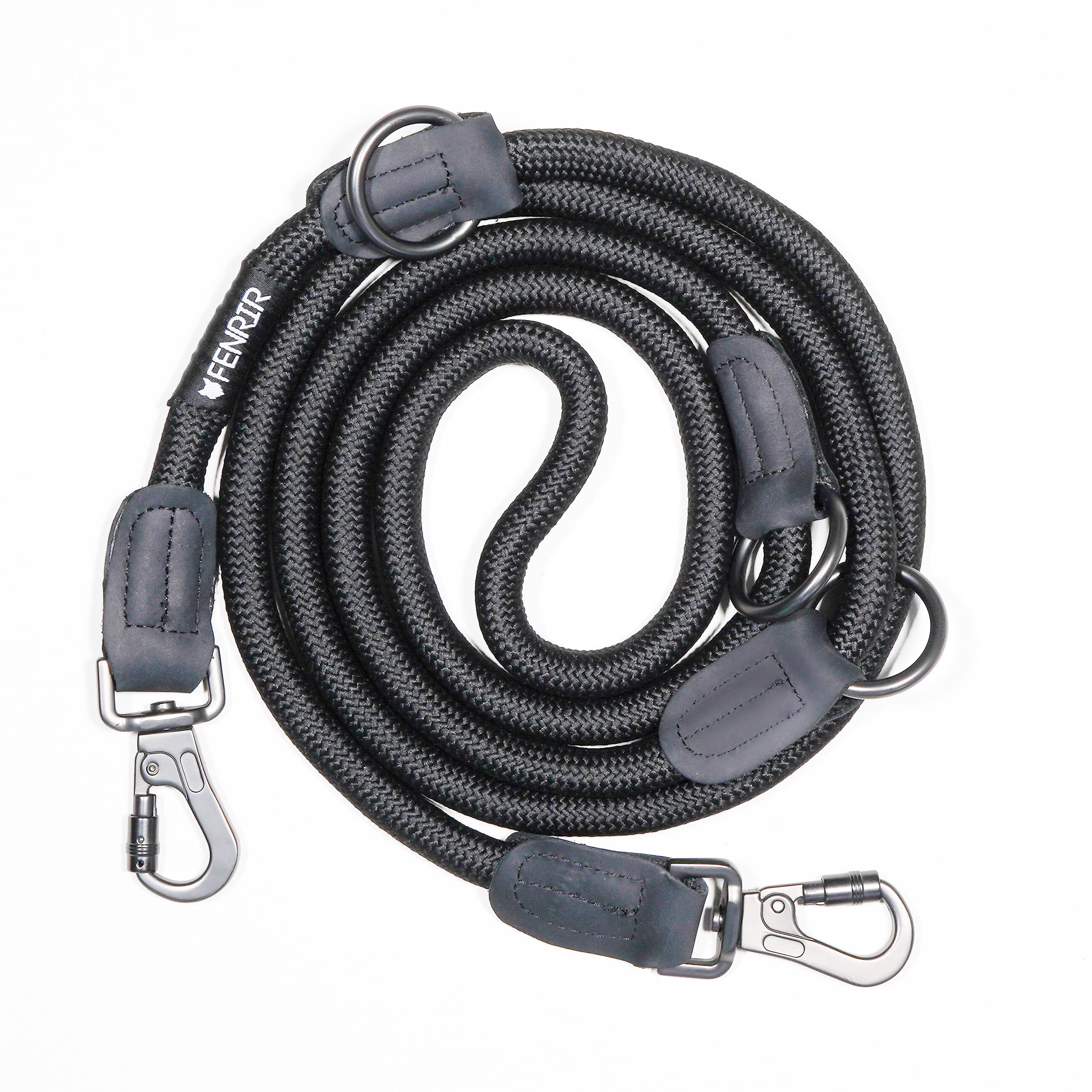 MULTIPURPOSE
The Fenrir Ragnar Training leash can be used 6 ways including: over the shoulder or around the waist for hands-free walking, or using the dual carabiners to connect front and back on one harness or to two separate dogs, for pack walks.