Fenrir Puzzle Bowl
---
Couldn't load pickup availability
To care for your Fenrir Puzzle Bowl the best, we suggest washing it with soap and warm water in the same way you would wash your dishes. Please use a cloth or sponge without an abrasive surface. Abrasive materials can cause scratches on the surface of the bowl which will reduce its lifespan and make it more difficult to clean. Please make sure to rinse off all soap suds before drying completely.

*Note if your puzzle bowl becomes cracked or badly scratched, please stop use and remove from your canine immediately and replace it with a new puzzle bowl*
Length:

10 IN (38 CM)

Width:

12 IN (24 CM)

Depth:

3 IN (6 CM)

Capacity:

5.5 C (1400 ML)

Weight:

.8 LBS (0.374 KGS)
Where Does Fenrir Ship From?

Fenrir has fulfilment centres in both the United Kingdom and in the United States of America. Your items will be shipped from the most efficient fulfilment centre choice, depending on your location.

How Much Does Shipping Cost?

For USA Orders:

All orders over $75 USD are completely free. For orders under $75 USD, prices are $7 flat rate for US shipping and $30 USD flat rate for international shipping.

For UK Orders:

All orders over £75 GBP are completely free. For orders under £75 GBP, prices are £5 flat rate for UK shipping and £30 GBP flat rate for international shipping.

Other locations:

Australia $70 AUD

New Zealand is $80 NZ

Canada is a $20 CAD

Central Europe €15 EUR

Sweden 170 kr

Poland 70 zł

Denmark 110 Kr

How Long Will It Take To Receive Your Order?

Orders are shipped same day until 3pm, after 3pm will be the next day with expected delivery of 3-7 working days. International deliveries are shipped with 10-20 working days. Orders to Australia and New Zealand can take up to 30 working days.

International deliveries are experiencing severe delays due to Covid 19.
The Fenrir Puzzle Bowl for dogs is a slow feeder dog bowl that slows down even the quickest of eaters using its unique Fenrir shape and carefully designed ridges.

The Fenrir Puzzle Bowl for dogs is the only slow feeder dog bowl that is suitable for small and medium size dogs but can also handle meals for the largest of dog breeds. Holding up to 5 and a half cups of food or water (1400ml) will help reduce the risk of bloat, regurgitation and canine obesity. Made with a non slip base and easy clean moulded plastic.

Payment & Security
Payment methods
Your payment information is processed securely. We do not store credit card details nor have access to your credit card information.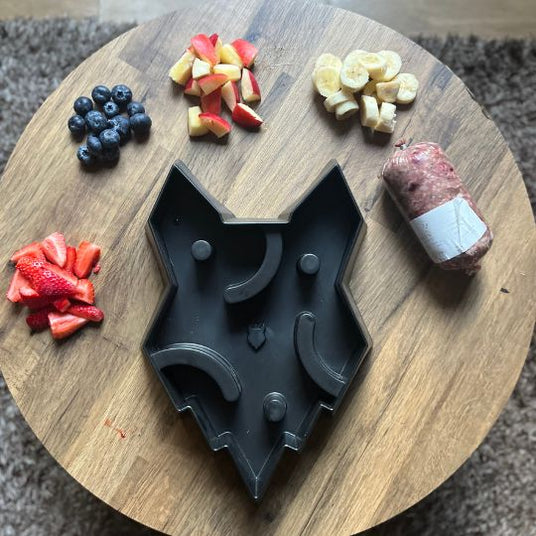 Prevention of Bloat (Gastric Dilation-Volvulus)
One of the most dangerous conditions a fast-eating dog can suffer from is bloat. This occurs when the dog swallows a large amount of air, causing the stomach to twist or expand dangerously. Bloat can be life-threatening and requires immediate veterinary intervention. A slow feeder helps reduce the risk by pacing your dog's eating and minimising air ingestion.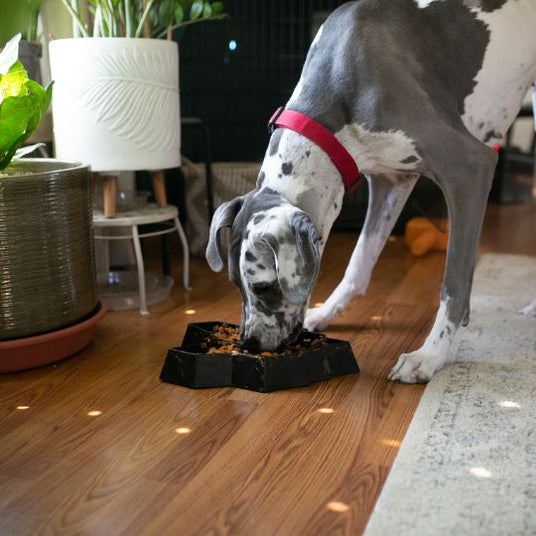 Reduced Risk of Choking and Regurgitation
Dogs that eat rapidly are more likely to choke on their food or regurgitate it shortly after eating. This isn't just messy; it's potentially hazardous. Slow feeders ensure your dog chews their food properly, making digestion easier and reducing these risks.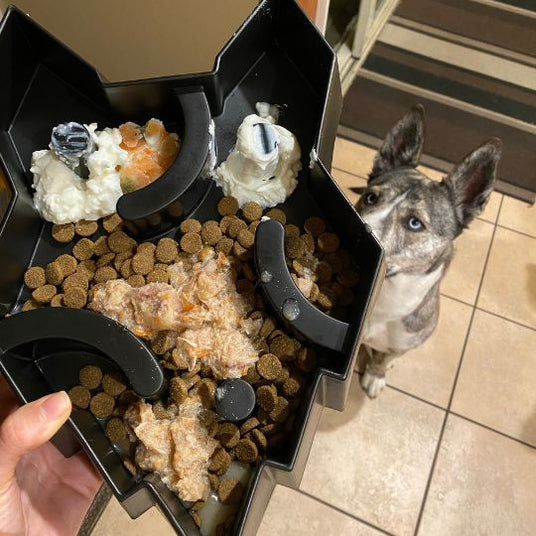 Obesity and Weight Management
Fast eating often leads to overeating. Before the brain can signal that the stomach is full, a speedy eater might have already consumed more than necessary. This can lead to weight gain and obesity-related health issues. Slow feeders control the pace, helping manage portion sizes and prevent overeating.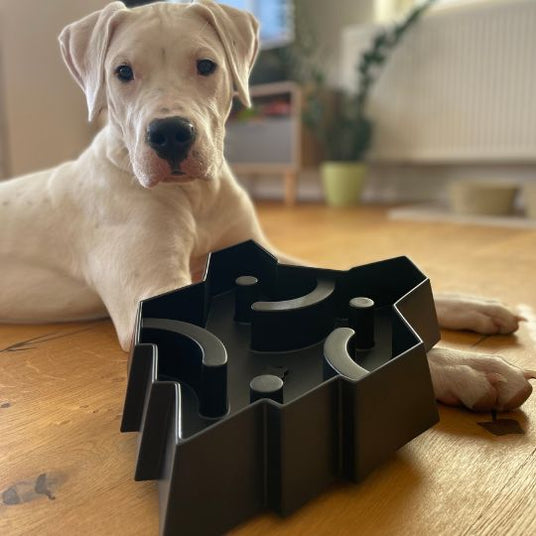 Enhanced Mental Stimulation
Mealtime doesn't have to be a mundane routine. Slow feeders turn it into an engaging activity, offering a puzzle-like challenge. This not only prolongs eating but also provides mental exercise, making mealtime both fun and beneficial.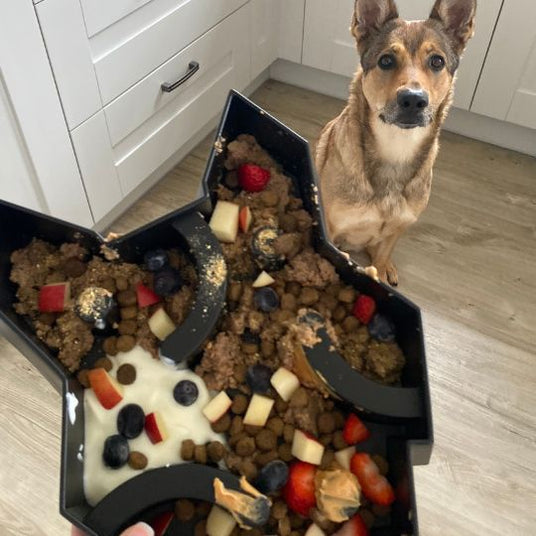 Improved Digestion
When a dog takes its time to chew food thoroughly, it aids in breaking down food particles, making it easier for the stomach to process. This can lead to better nutrient absorption and reduced digestive problems.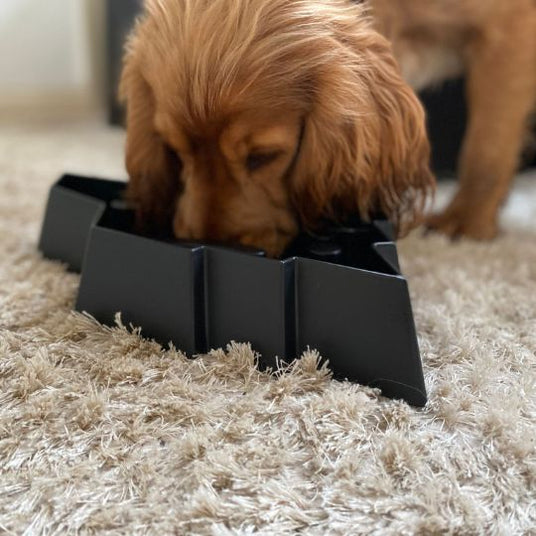 Encouraging Hydration
The Fenrir Puzzle Bowl is a slow feeder dog bowl that can also be used for water, making dogs take slower, more extended drinks. This ensures they're adequately hydrated, especially after a meal, helping in the digestion process.