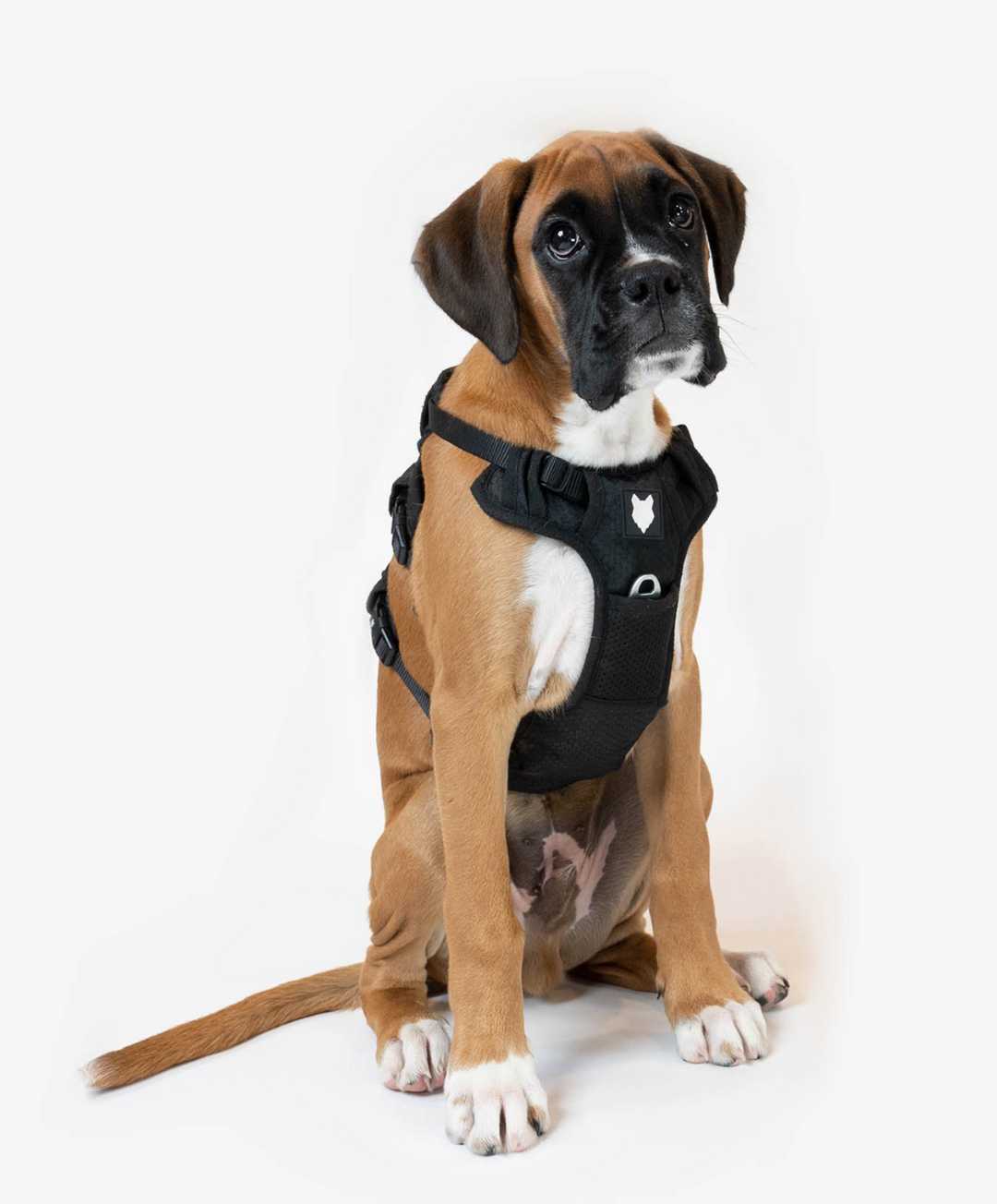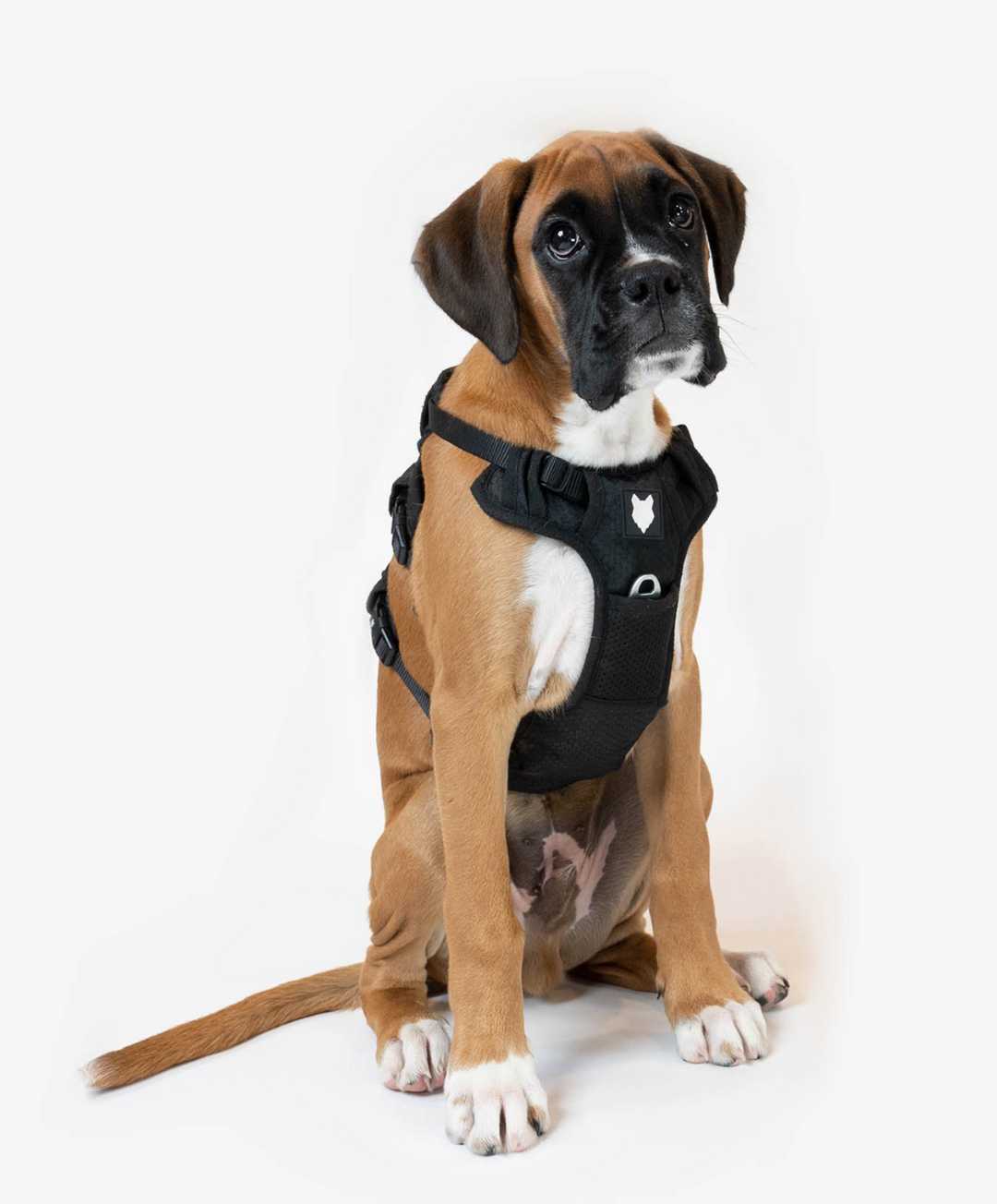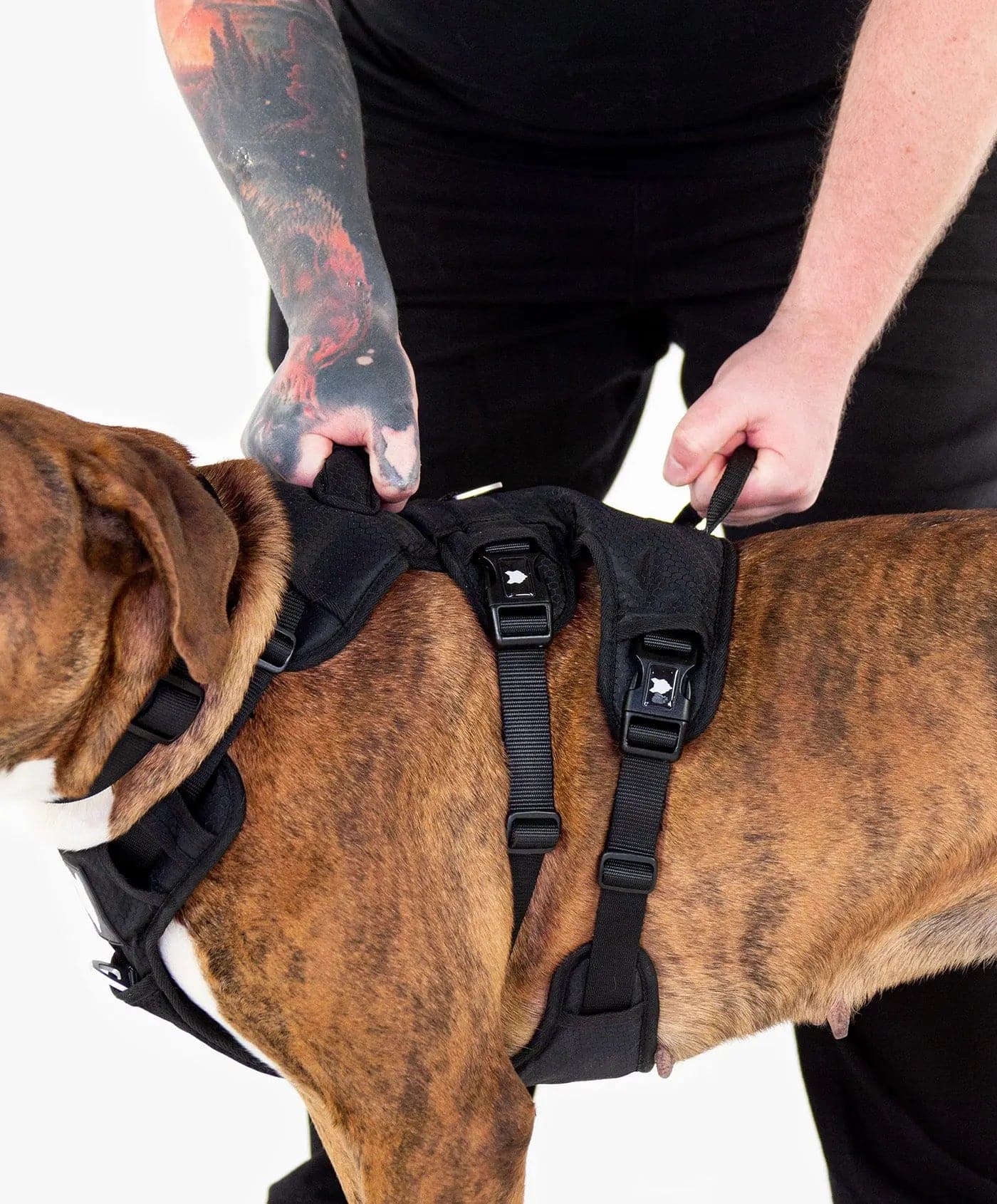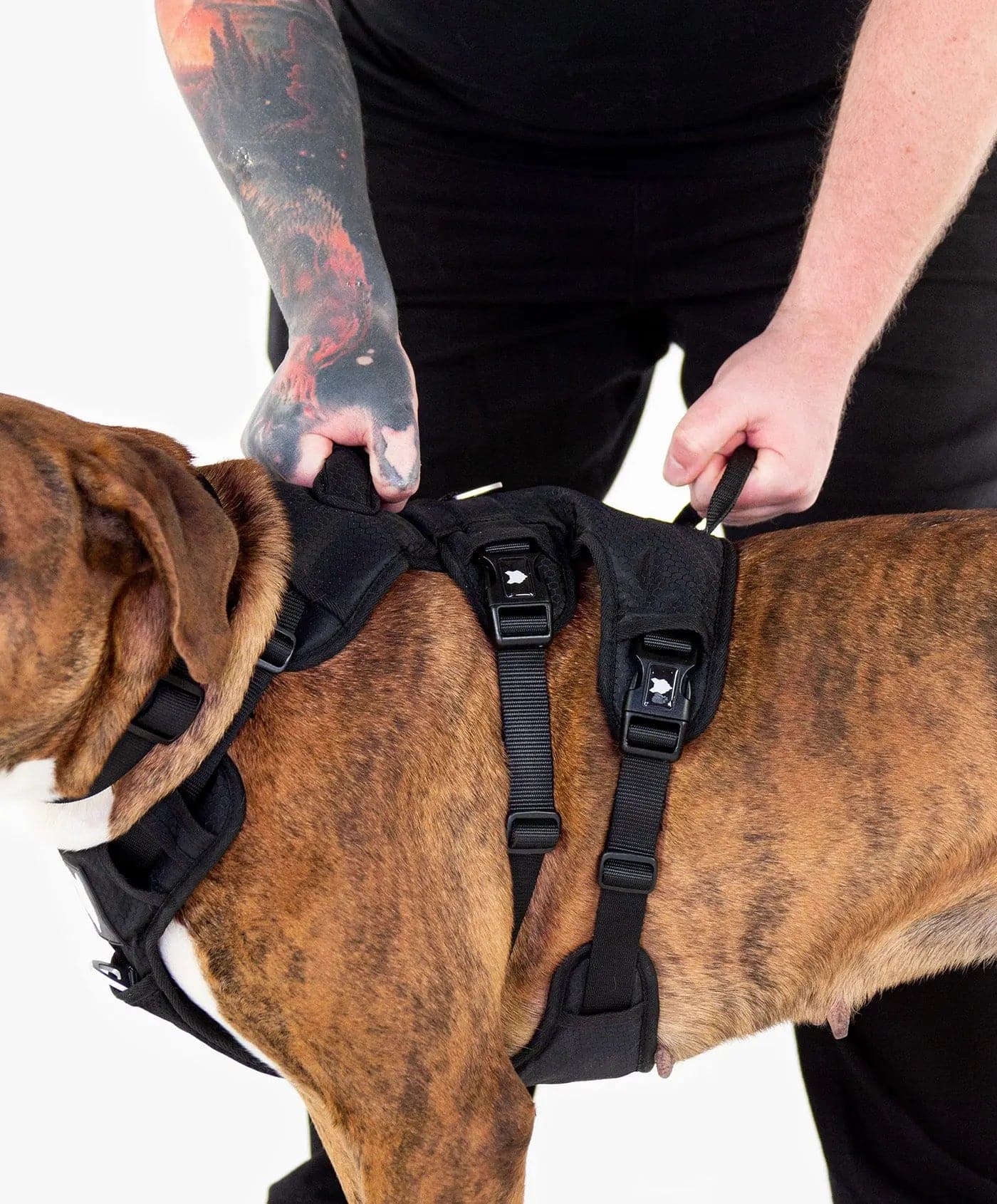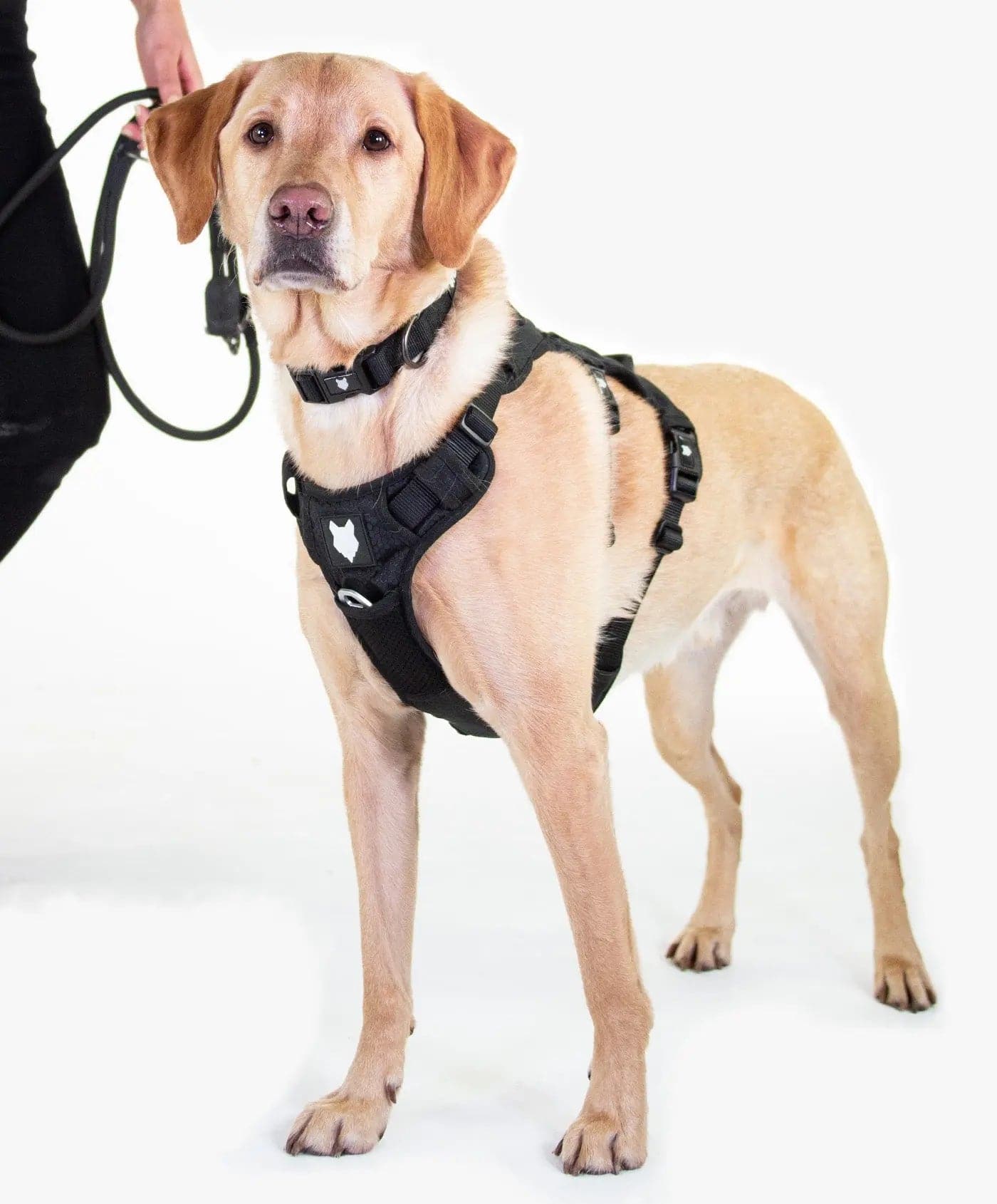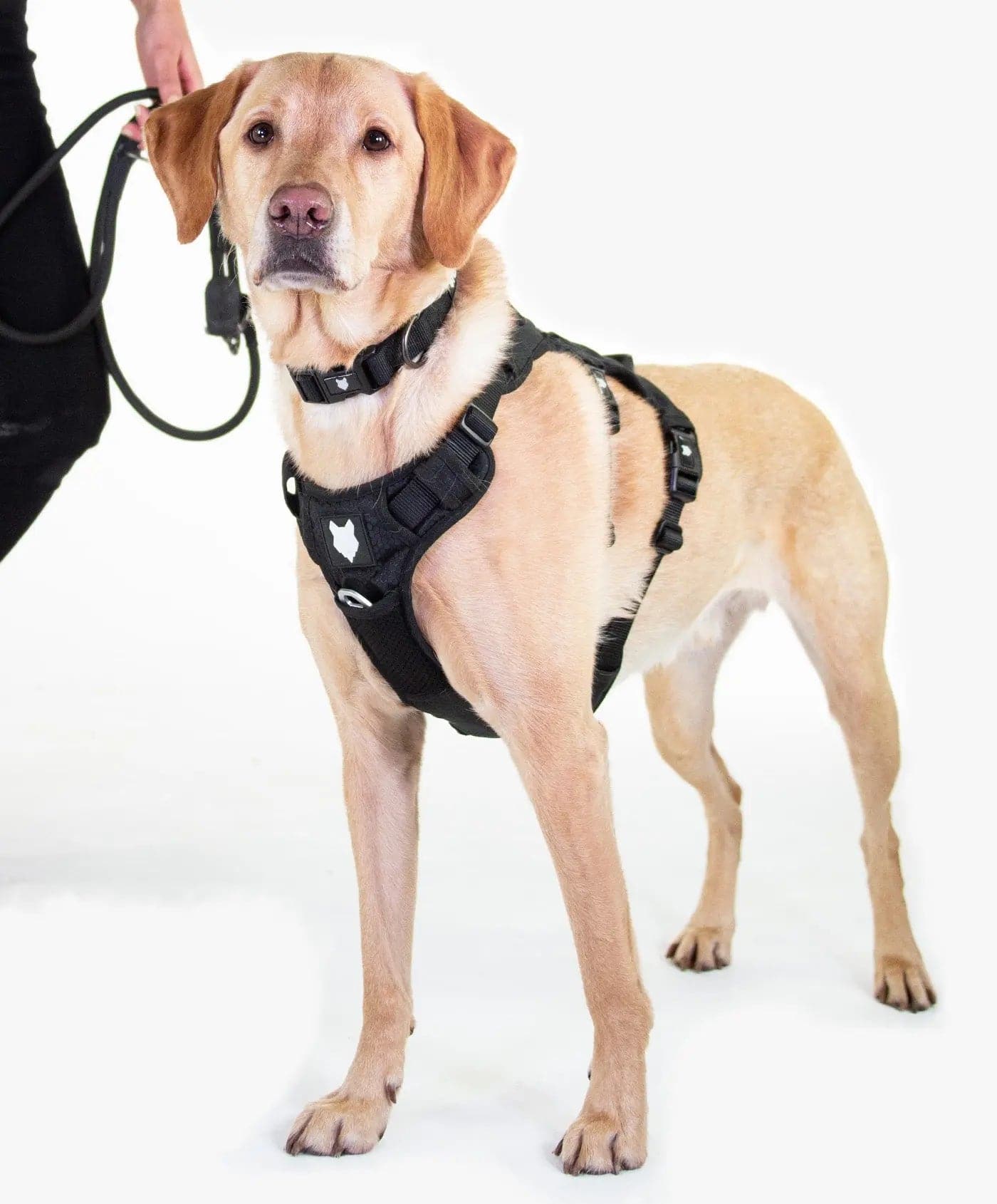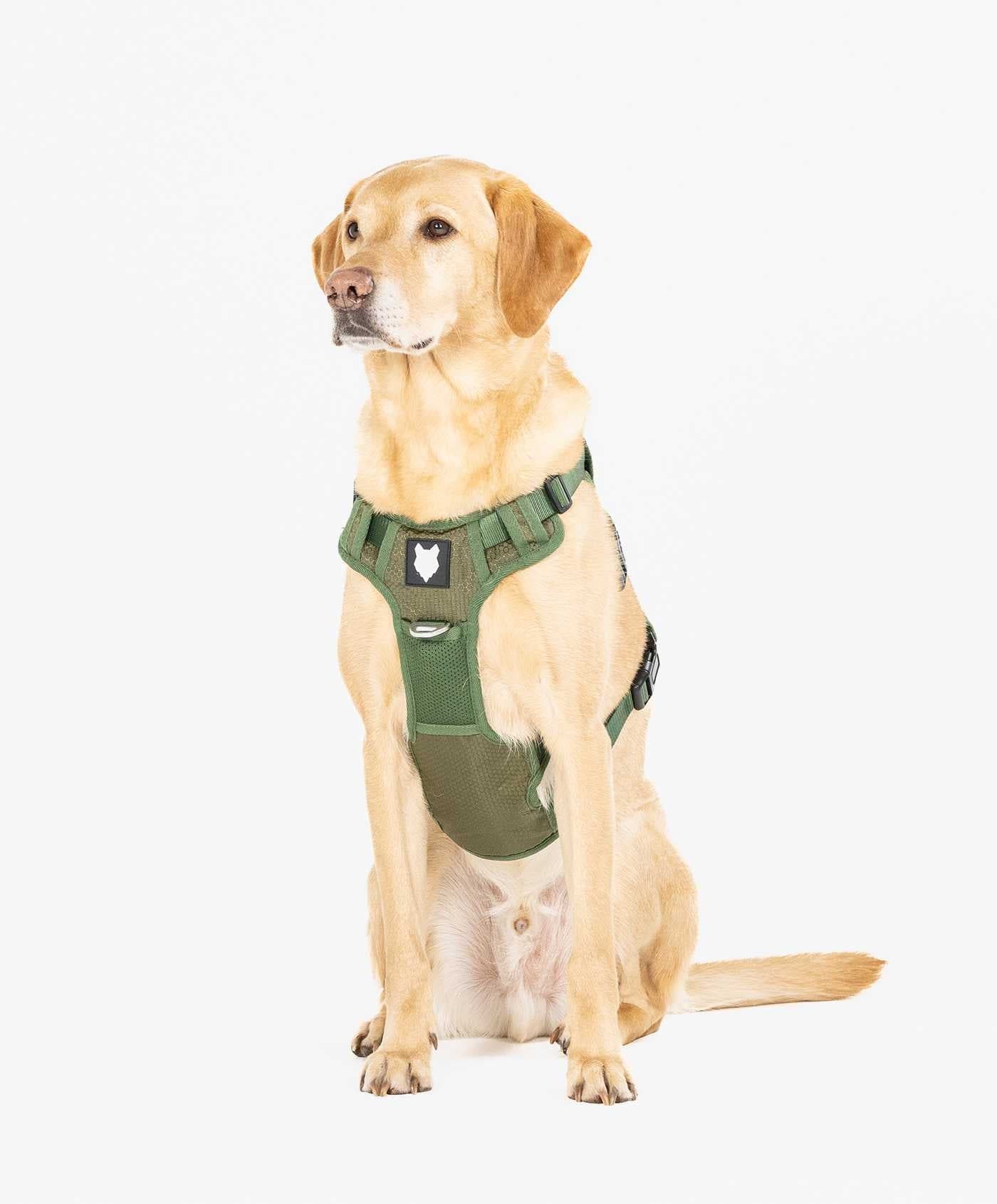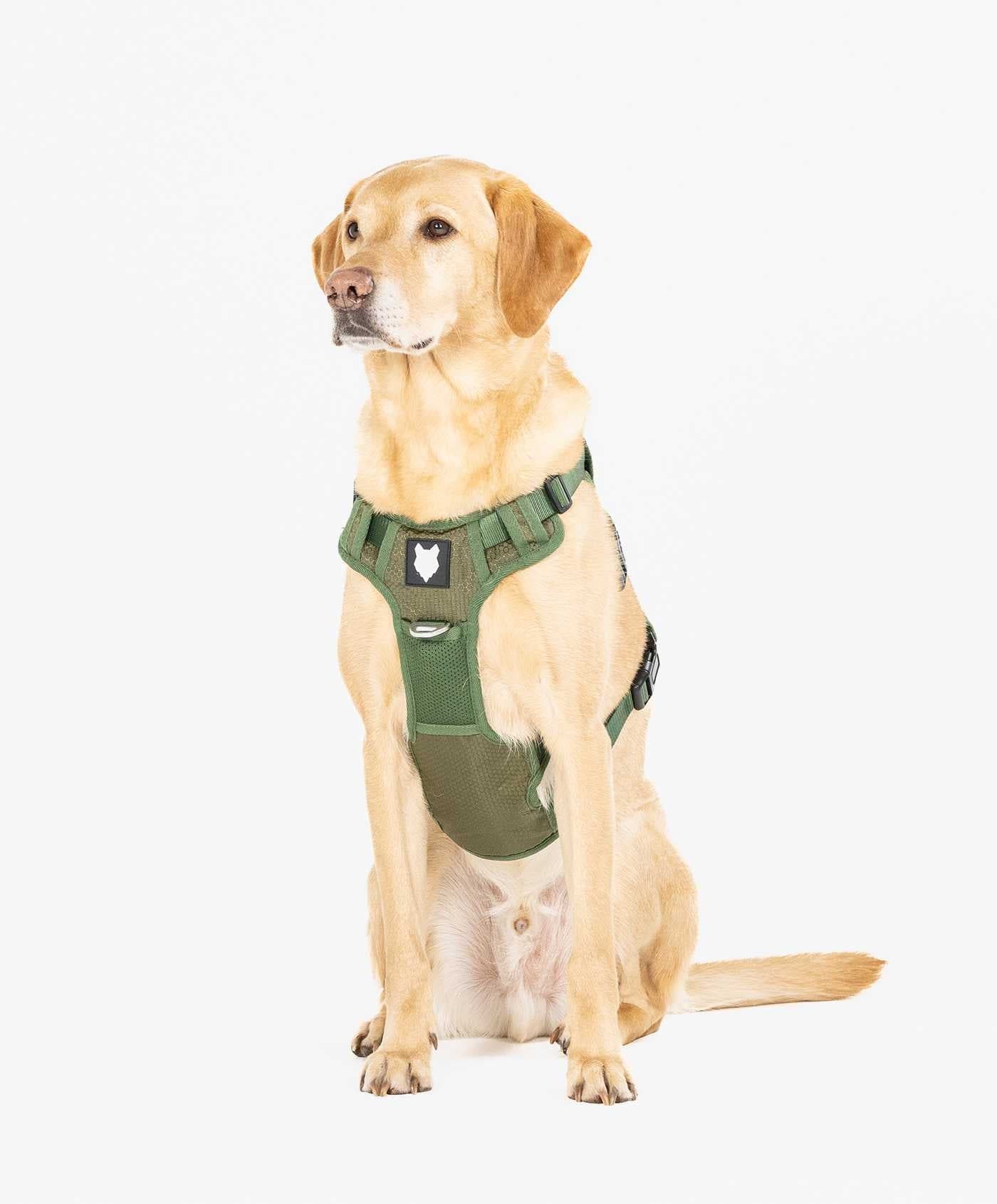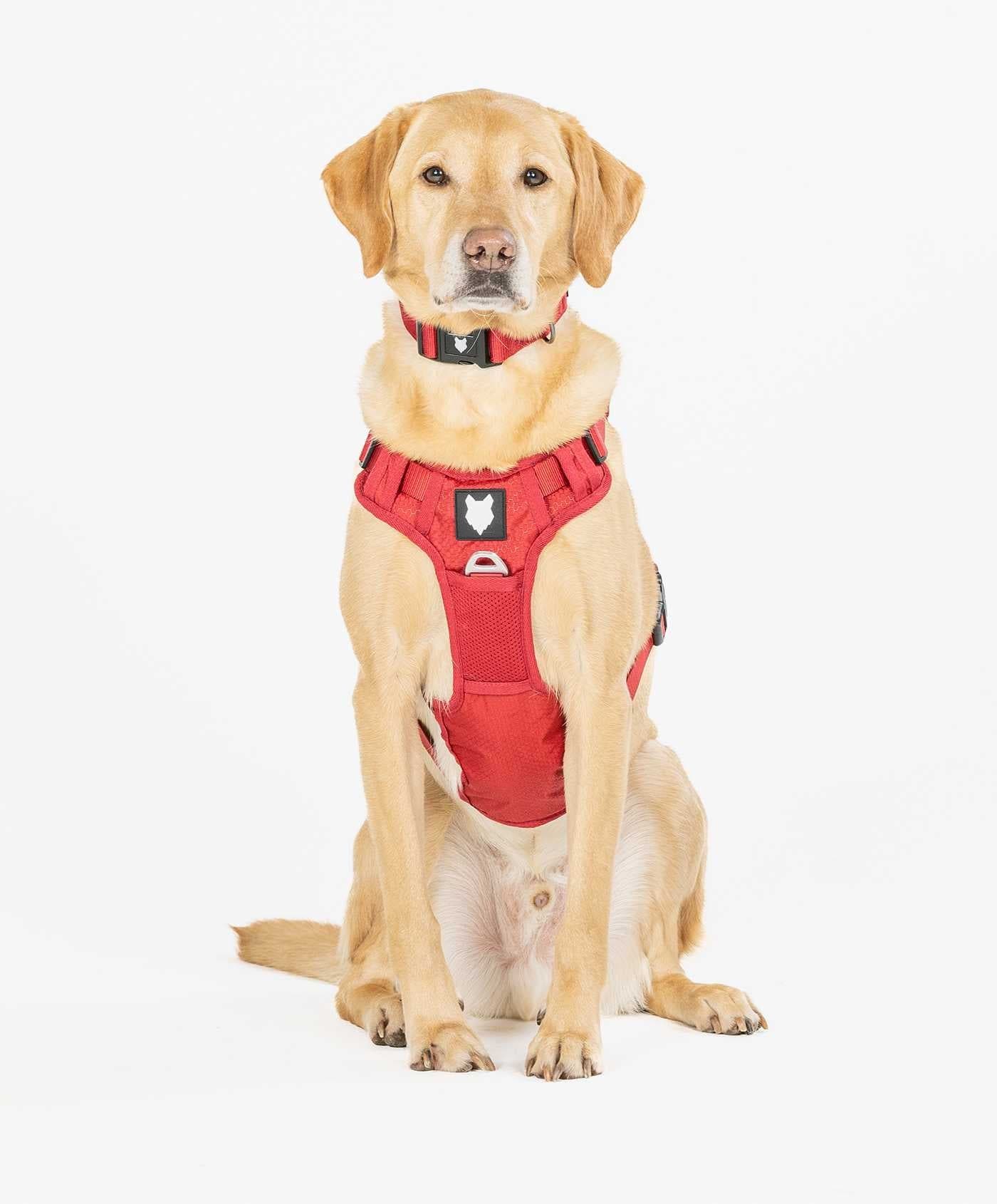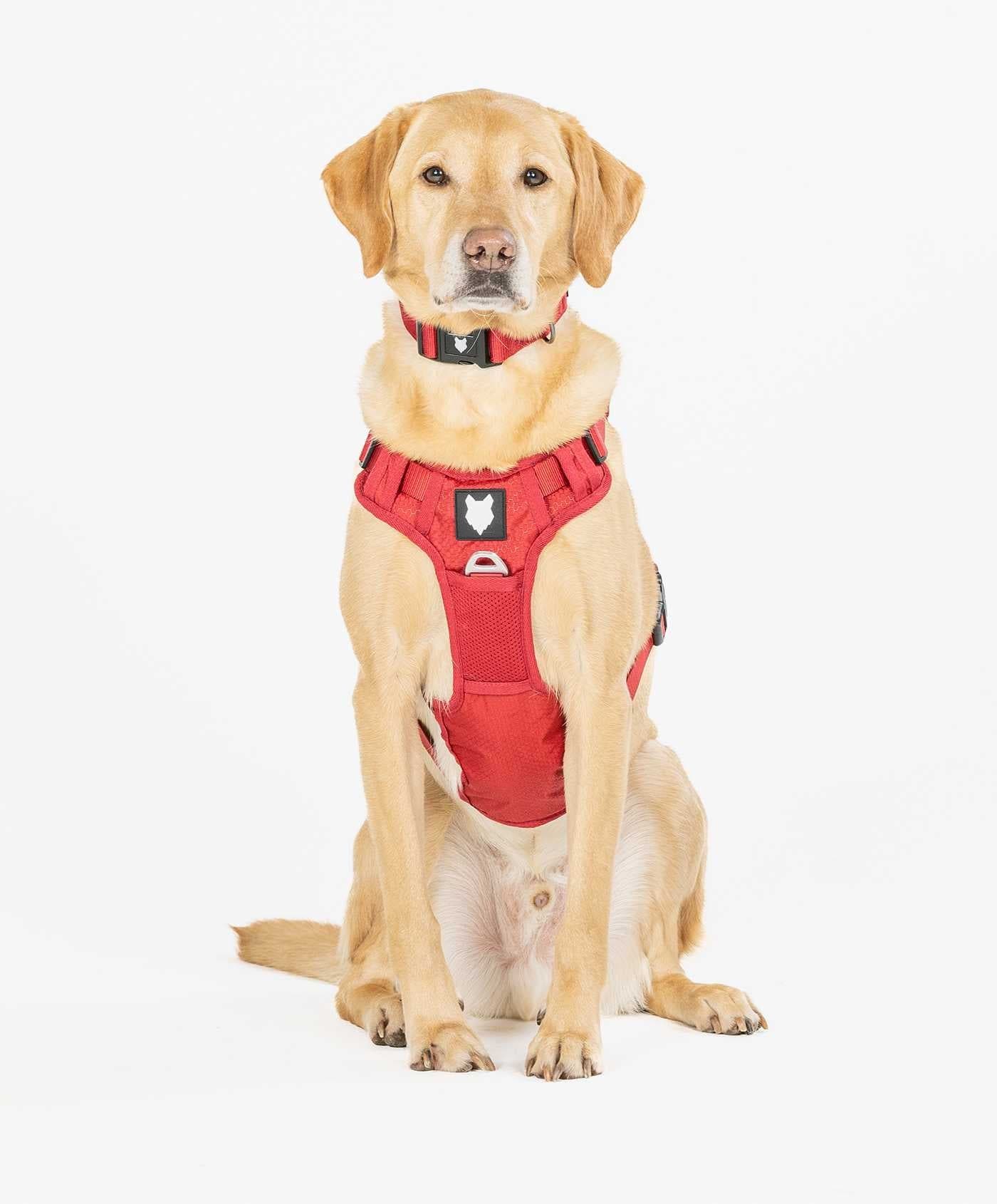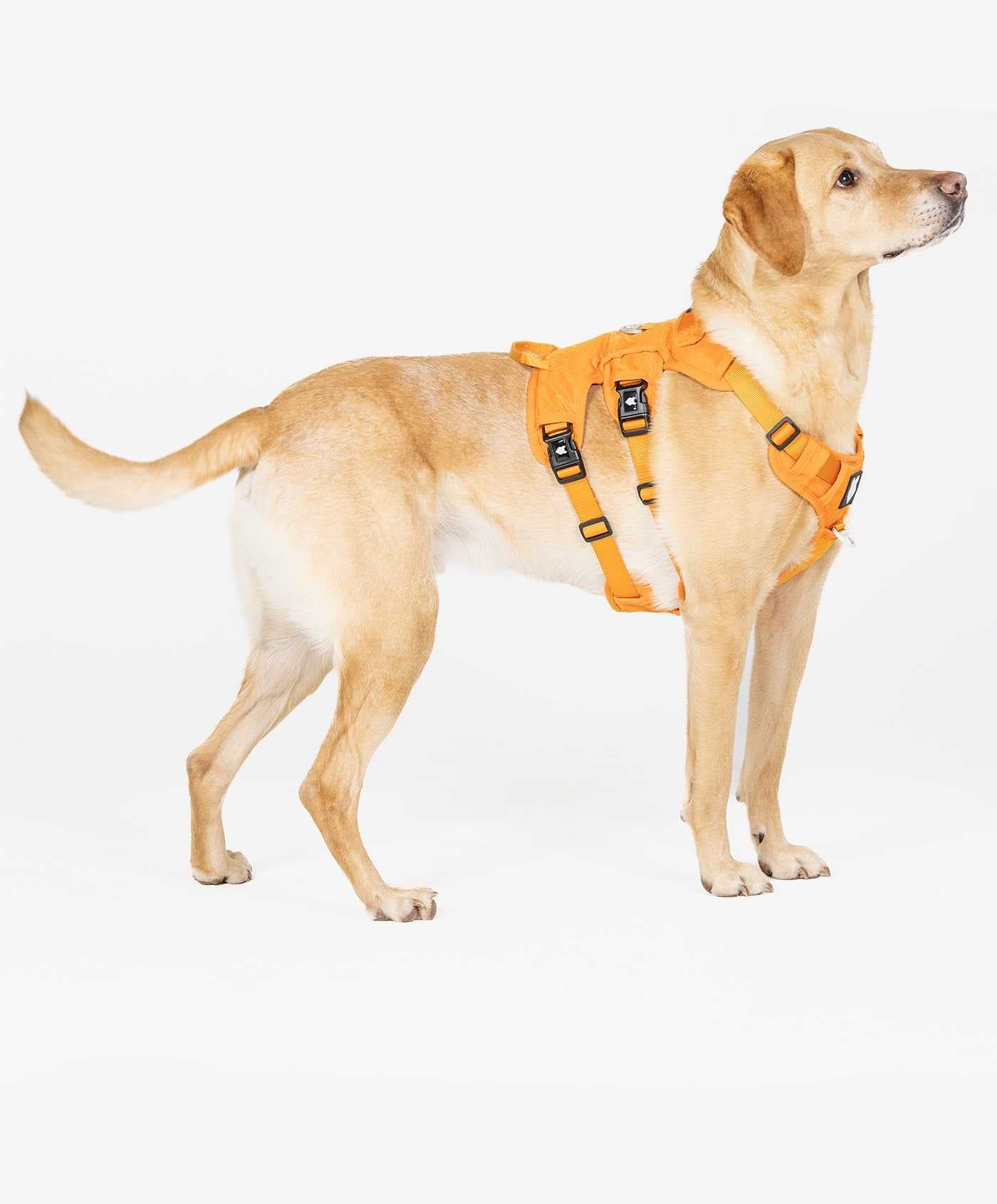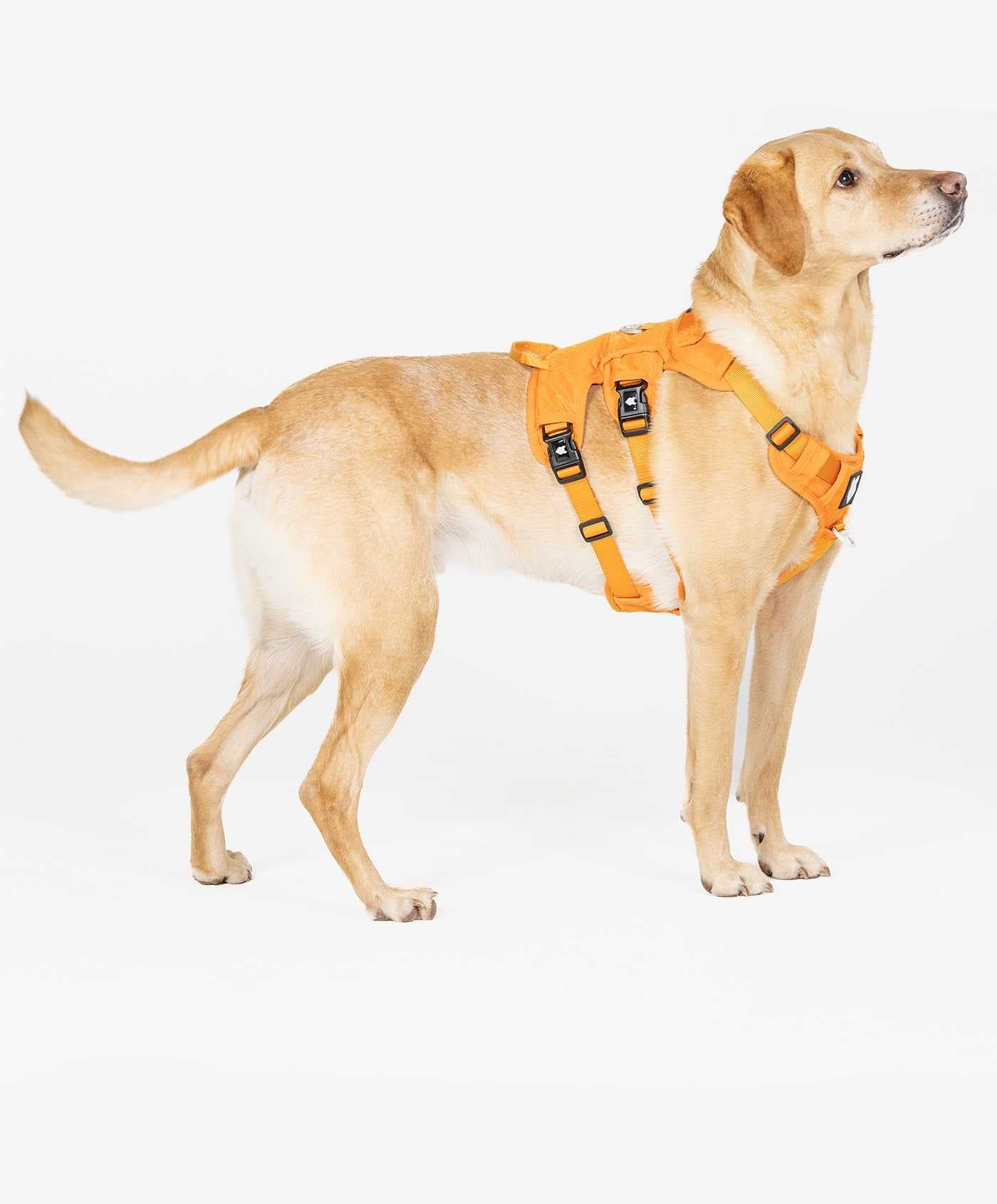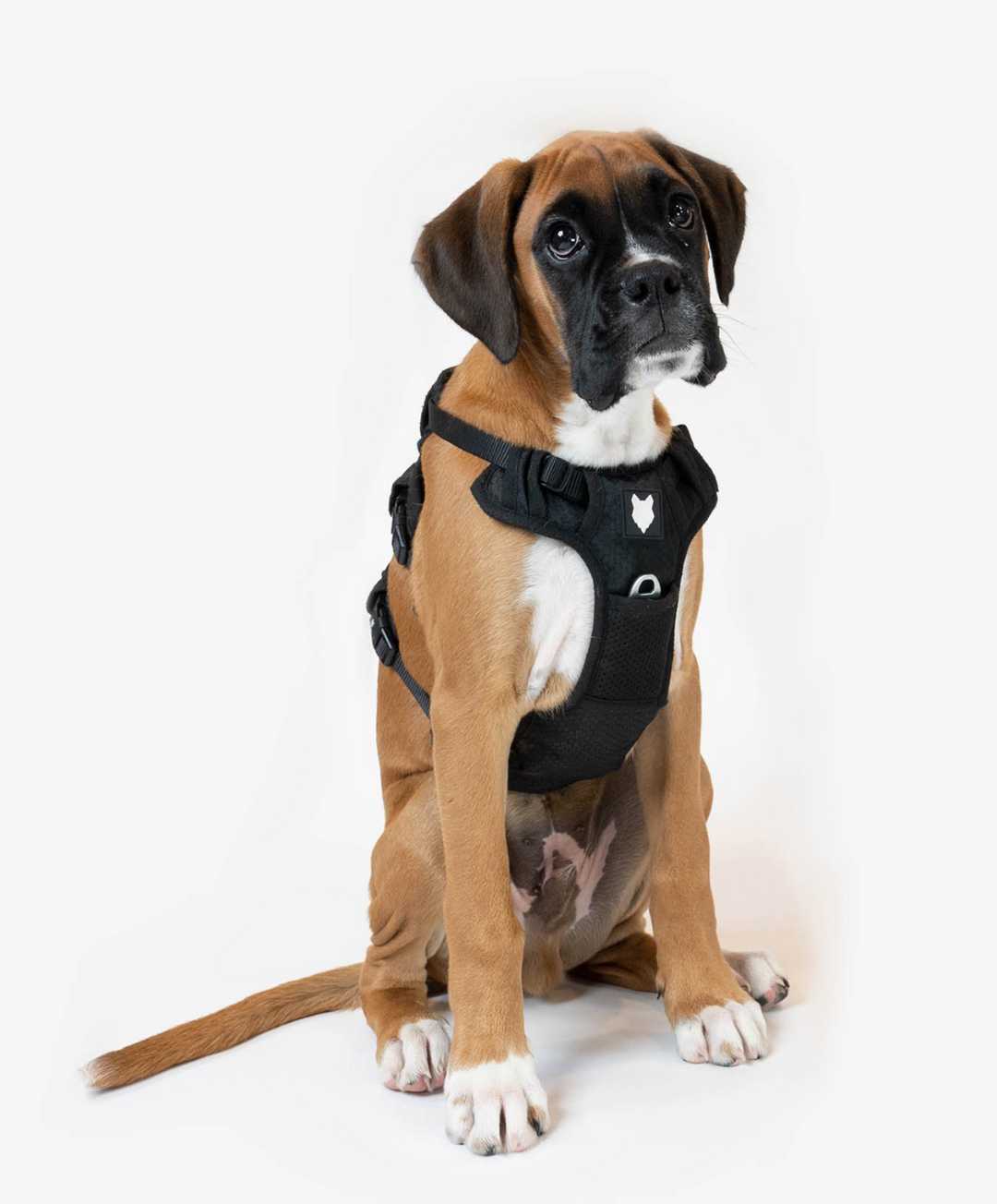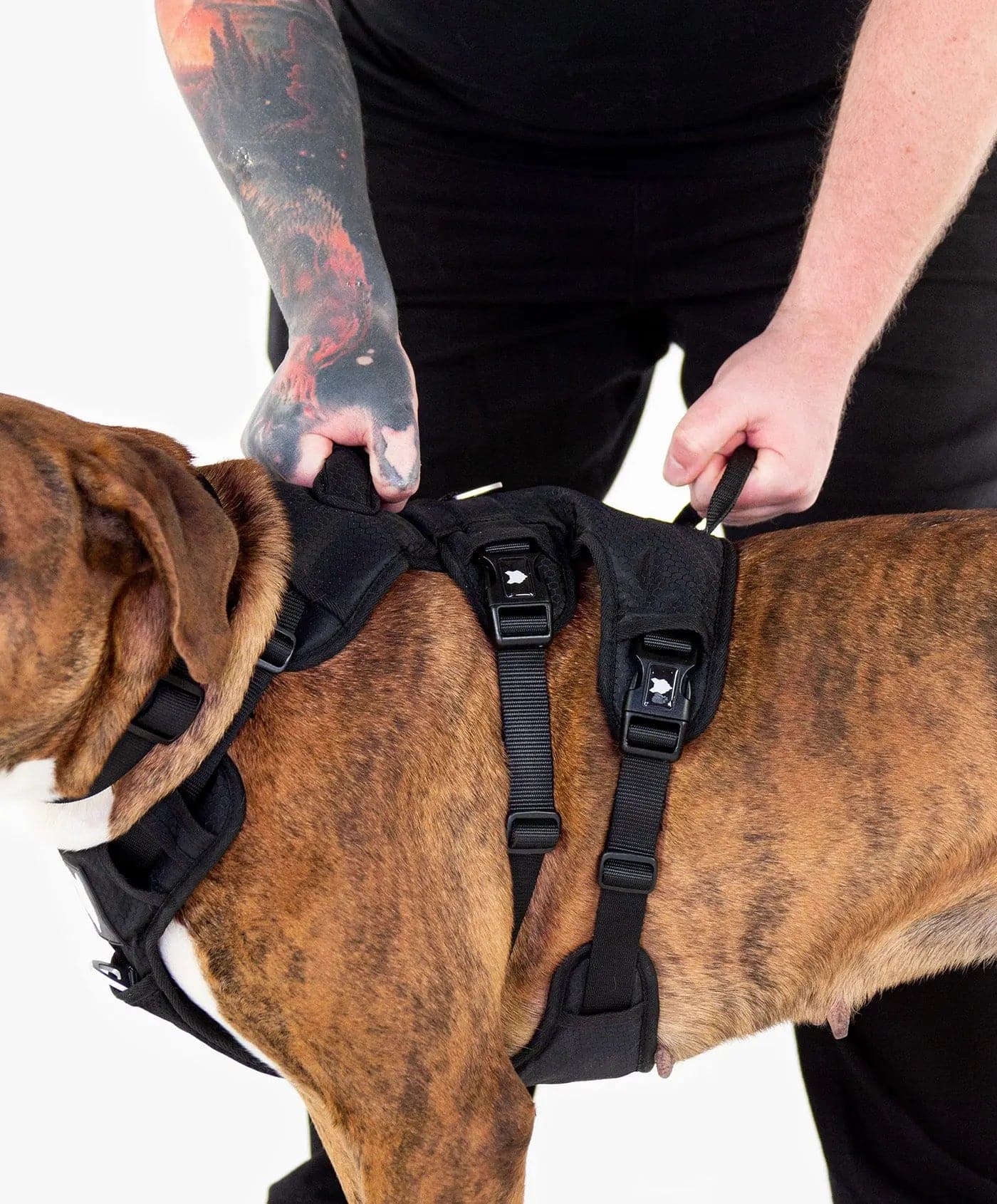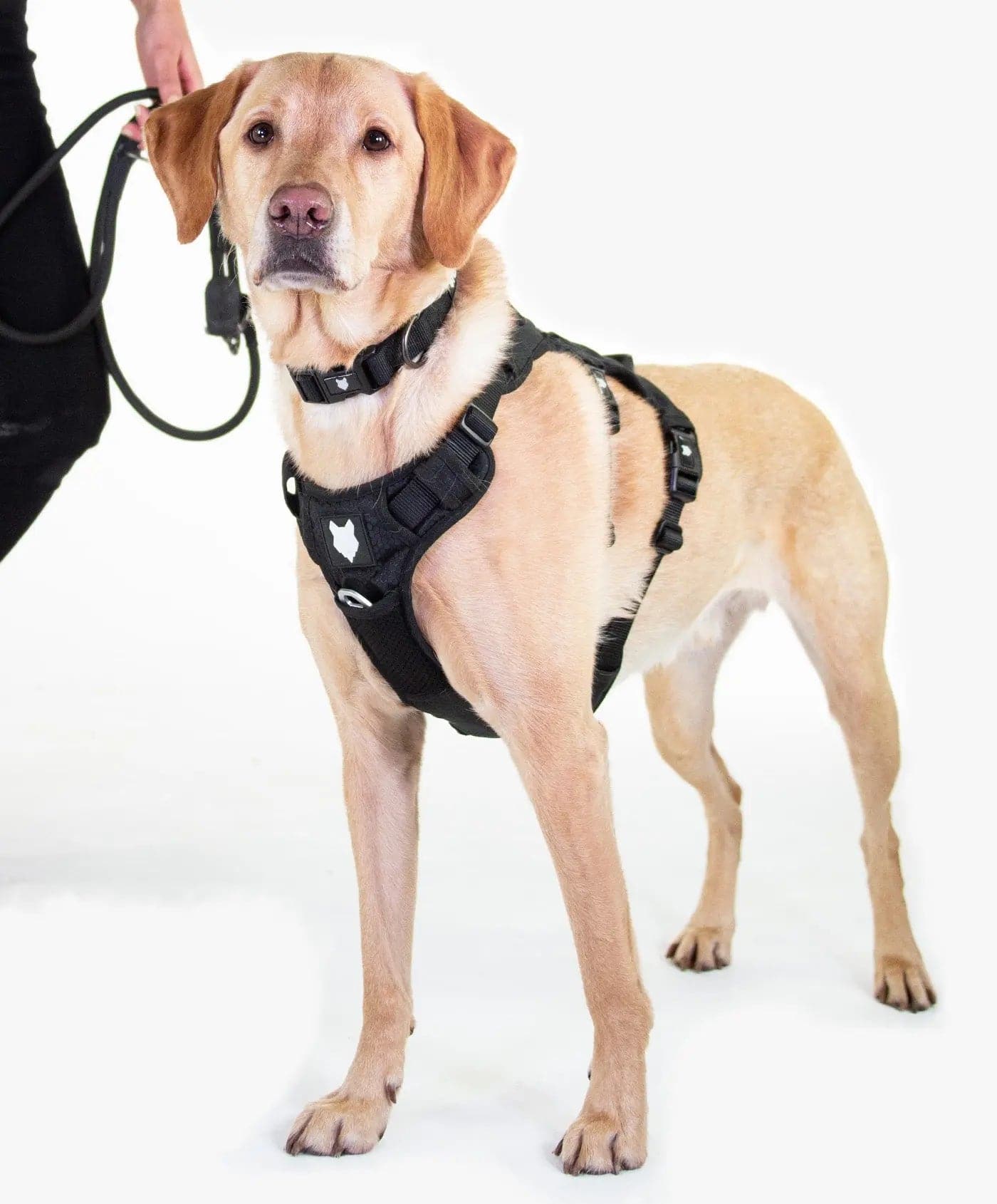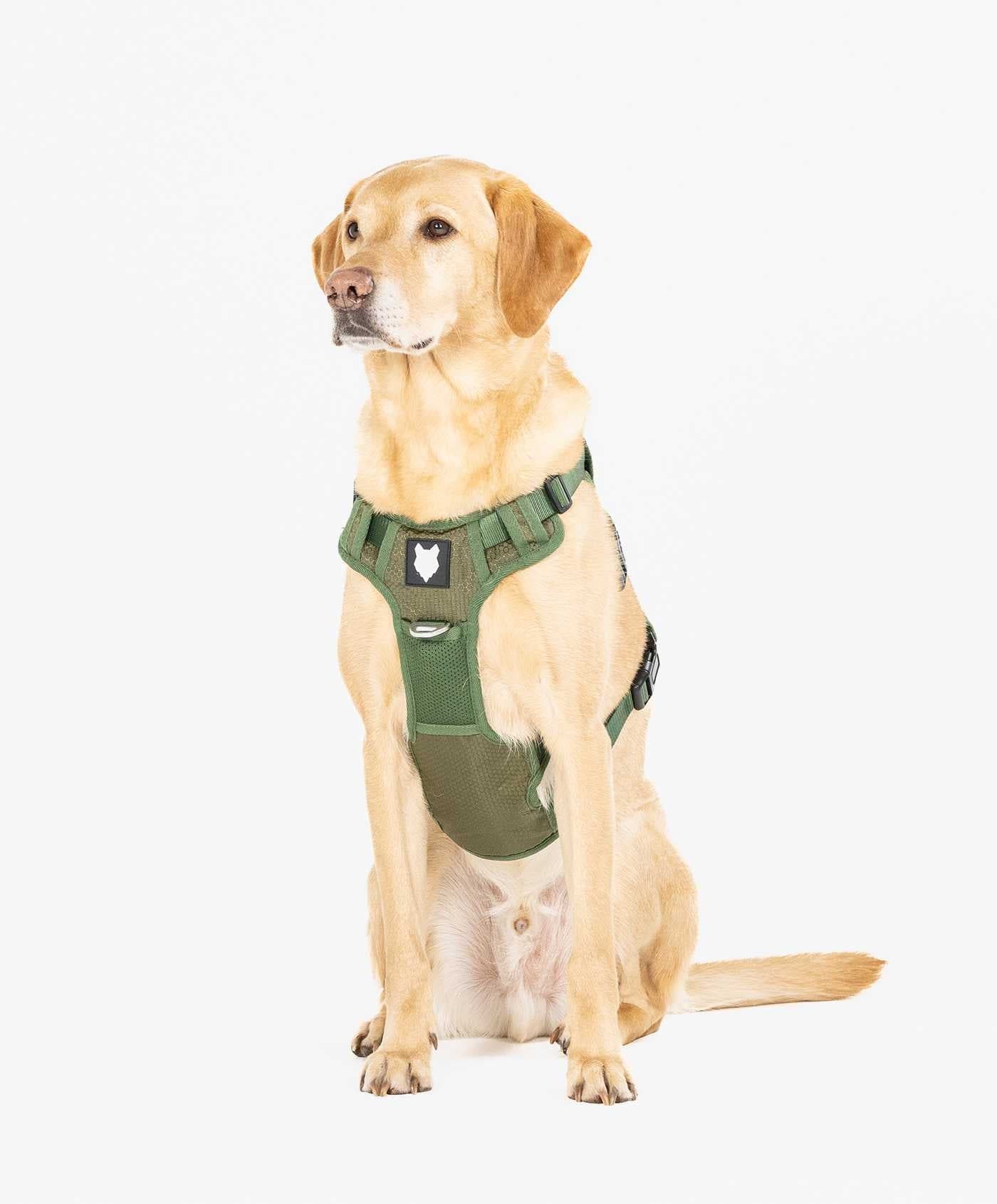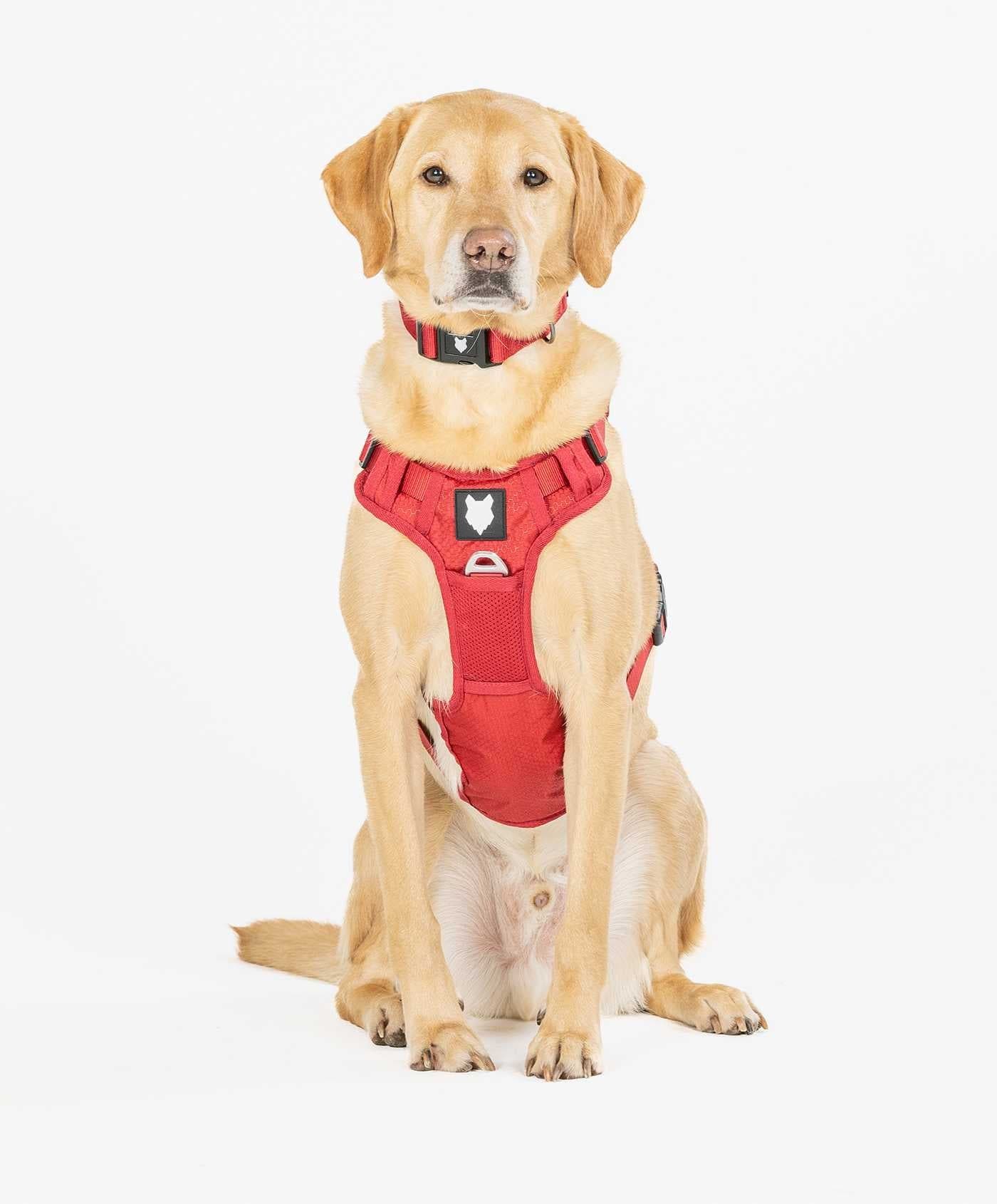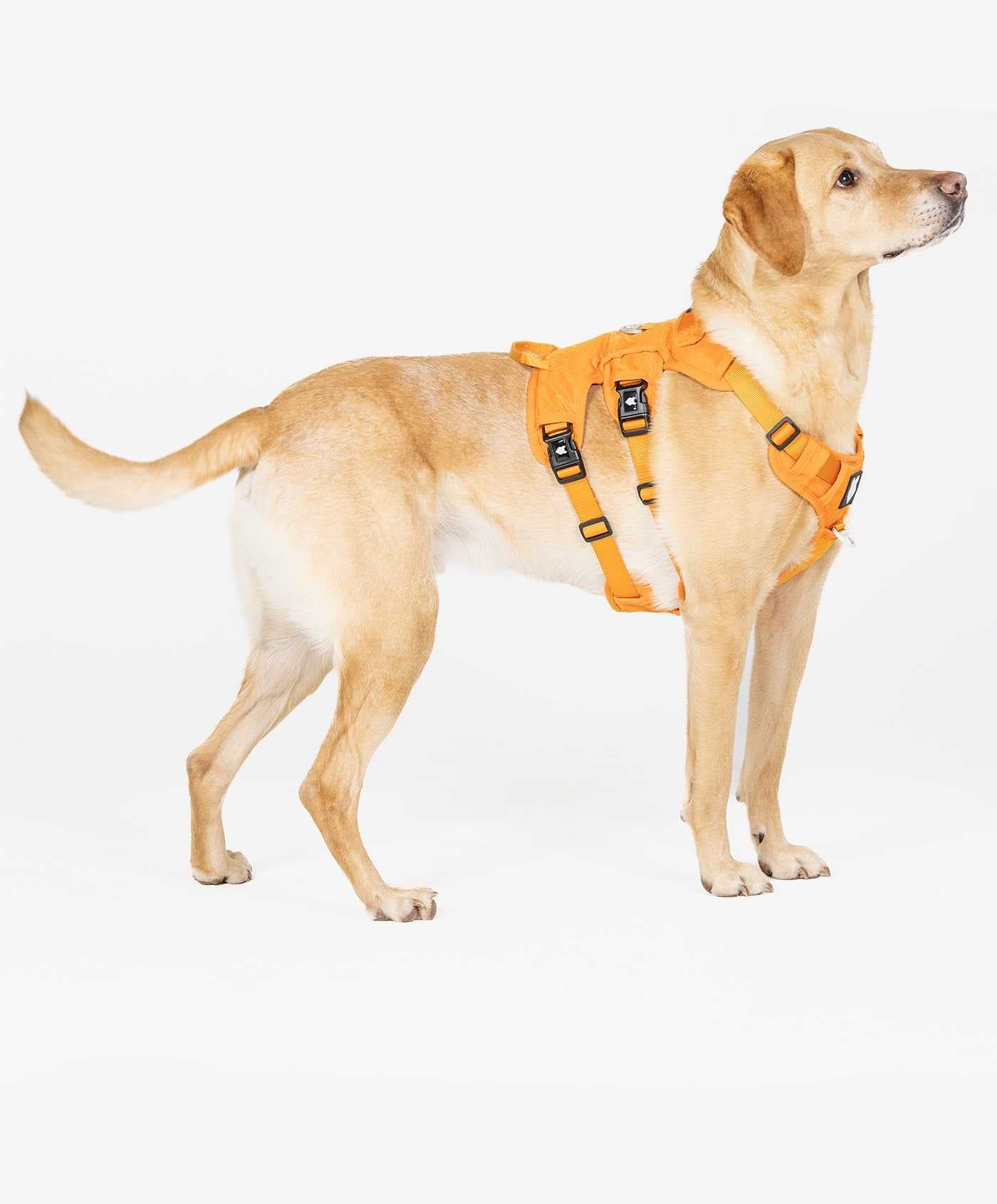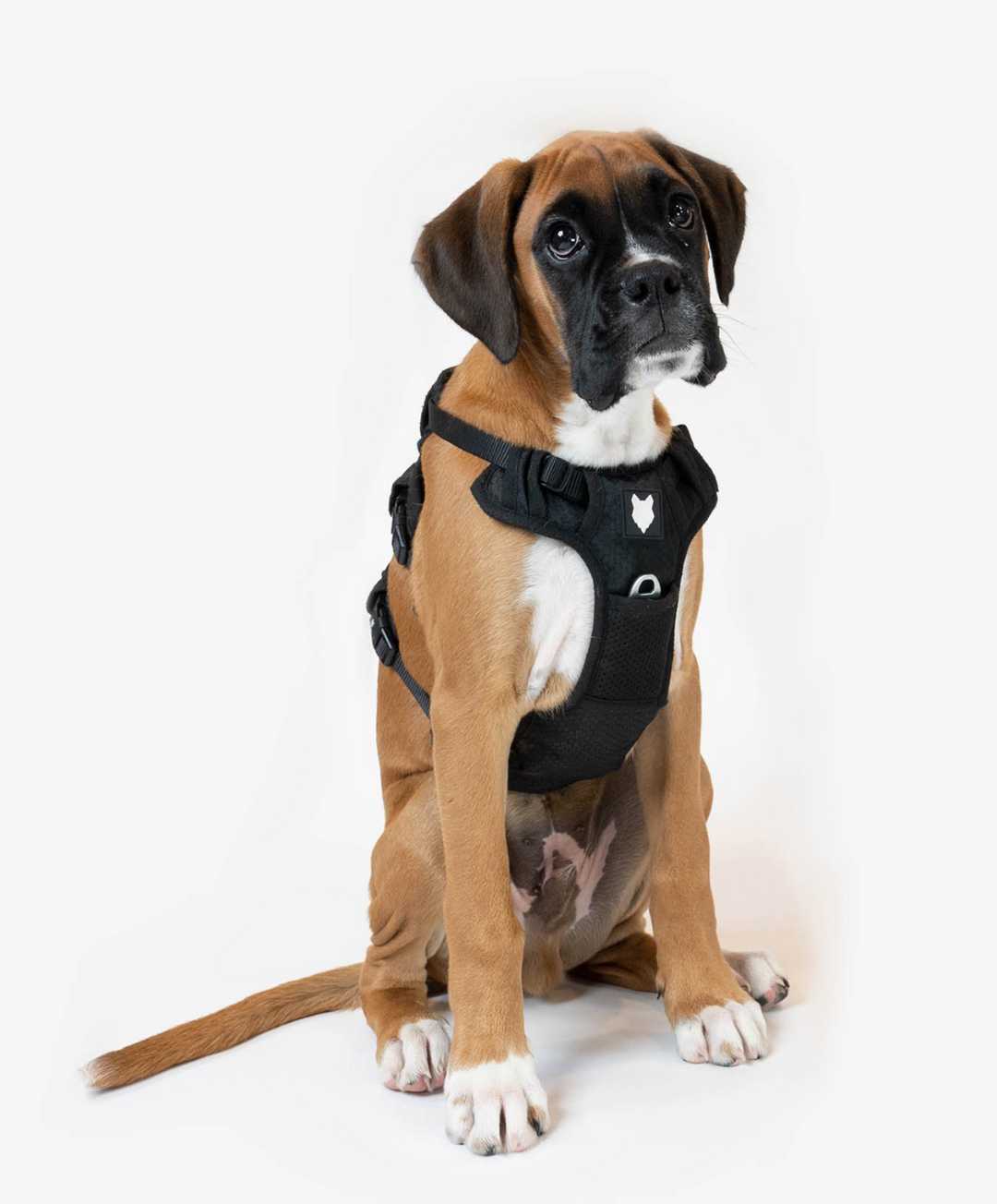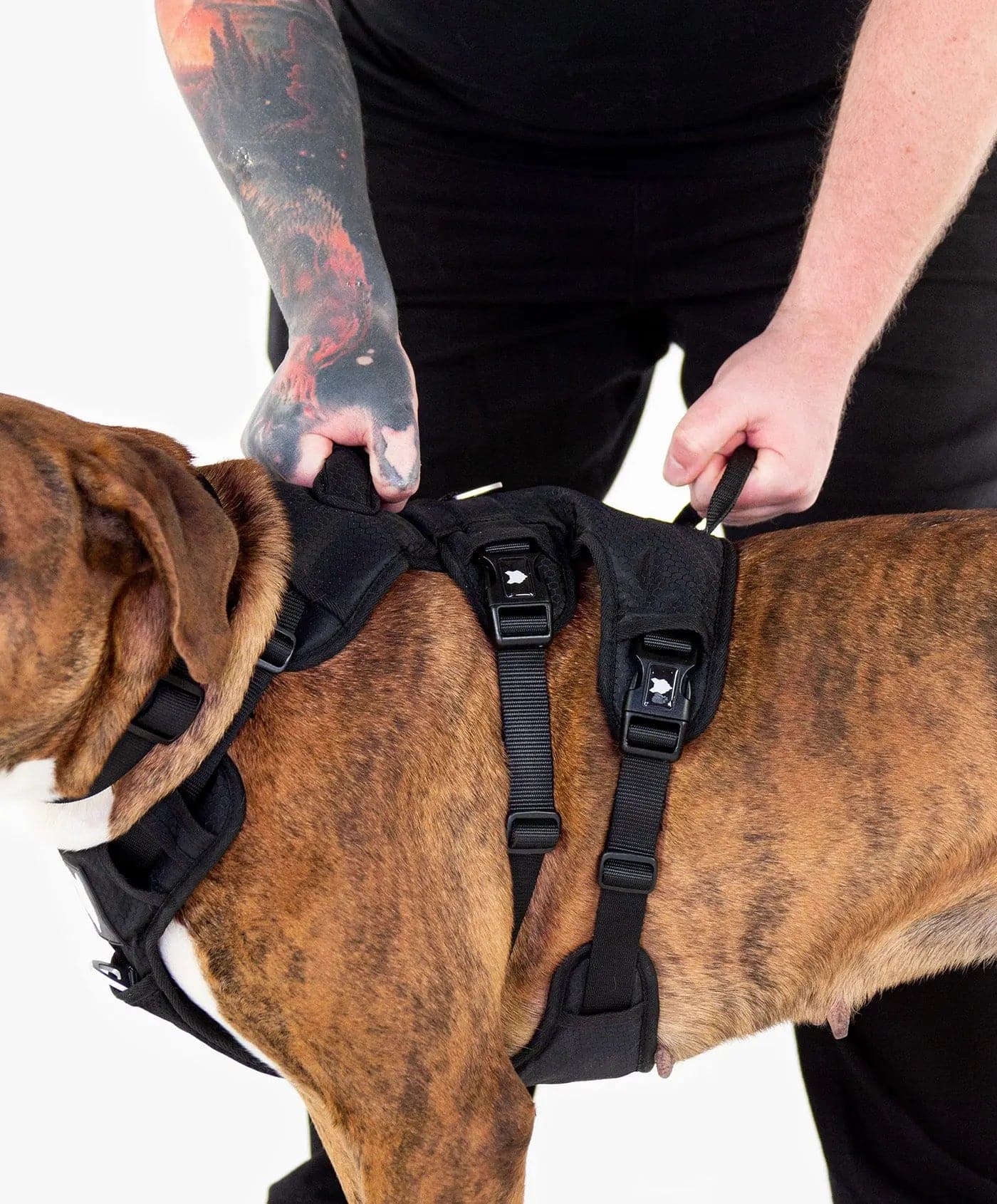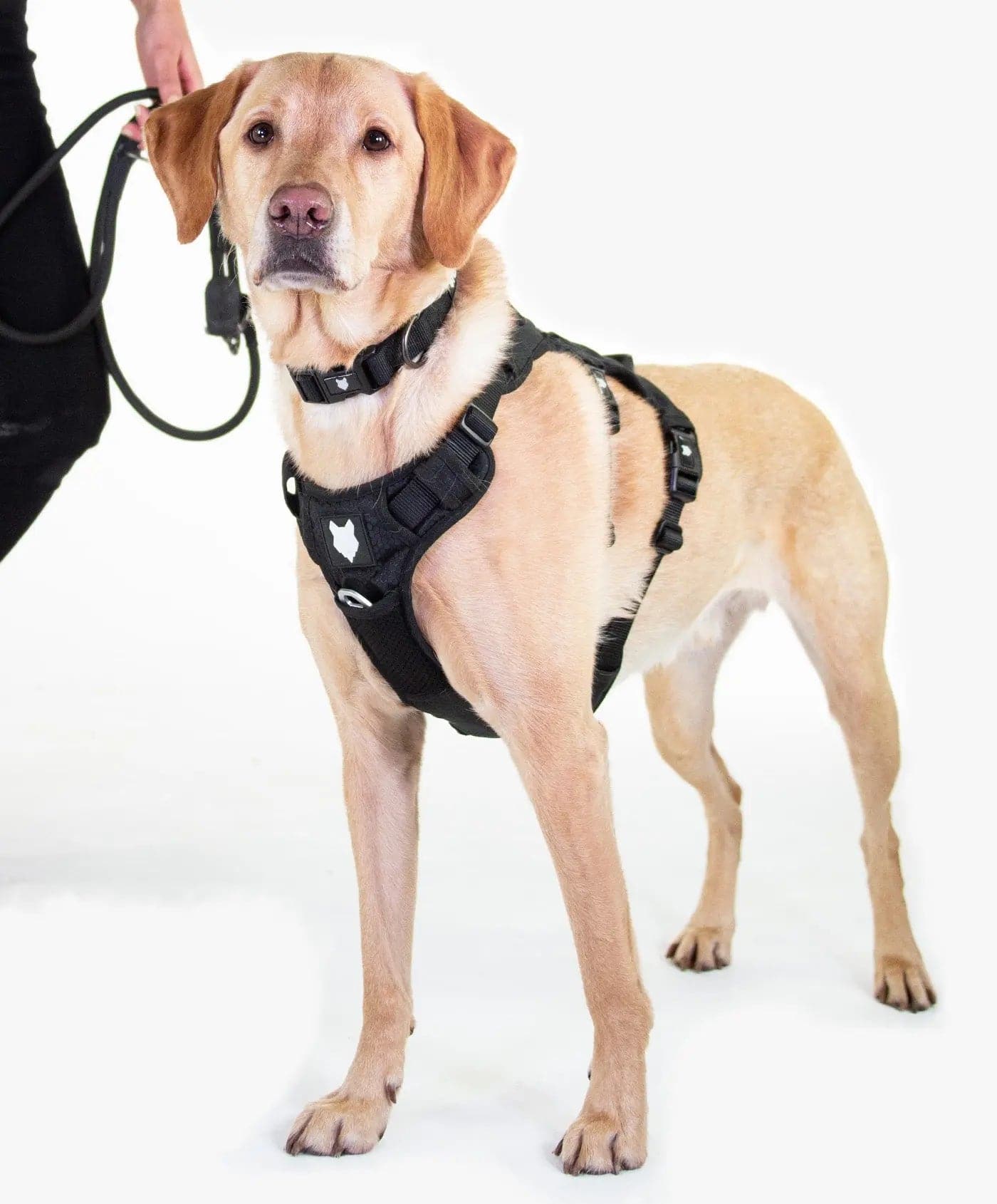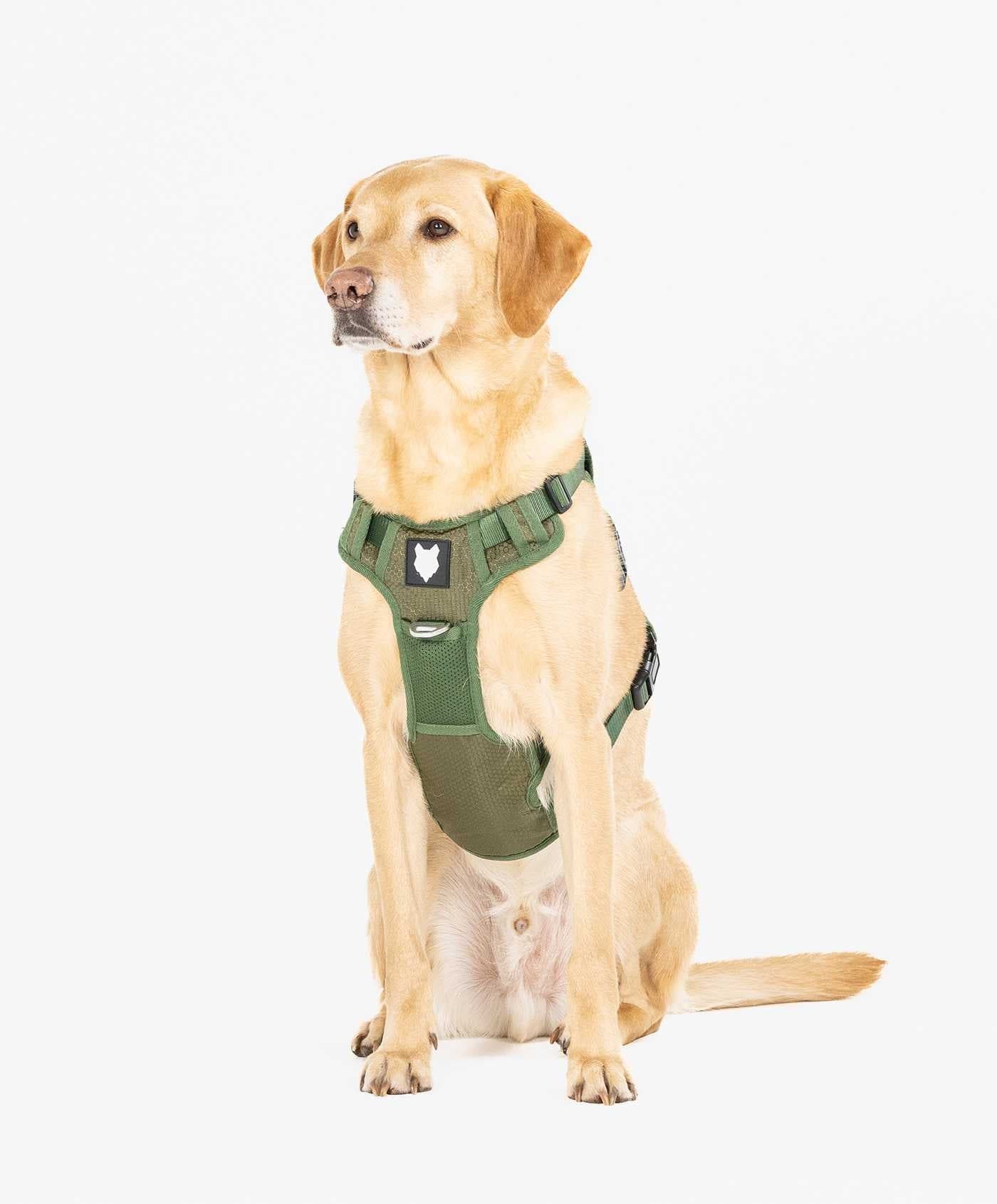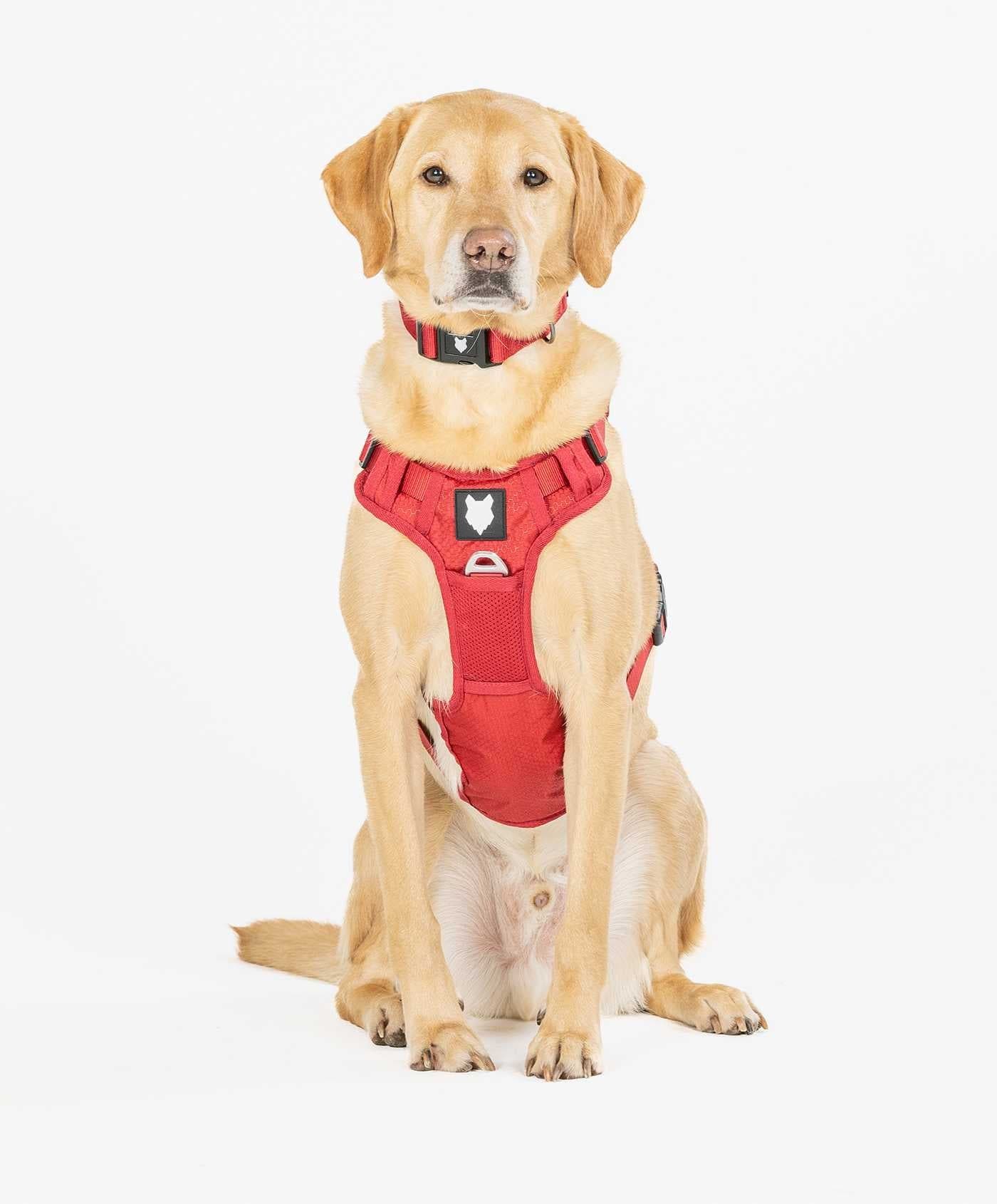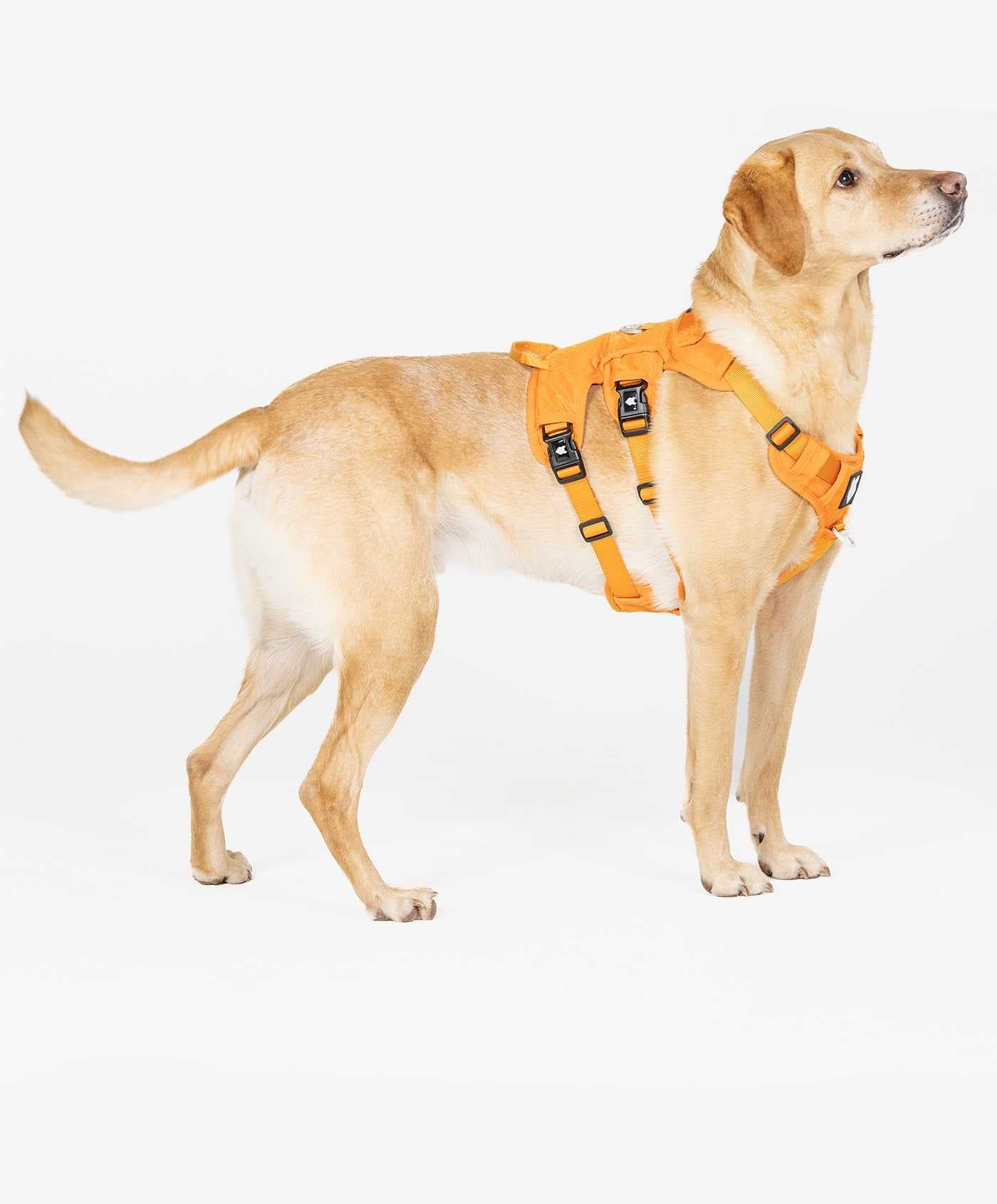 Ragnar Dog Harness
❝
Sami at 8 months and 85 pounds in his xxl Ragnar harness. Love everything about it so far! Excellent products.
❞
Kevin C.
❝
I love Ragnar dog hardness. It's easy to put on. And it's made with good quality workmanship.
❞
Laurie P.
❝
Best harness I've had, even when pulling hard I have full control and know the harness will hold.

❞
Dennis P.

TRIPLE STRAP DESIGN
Our amazing triple strap design ensures that this harness is the perfect fit for your canine companion. The improved fit ensures that this harness evenly distributes the weight of the harness and pressure from the lead evenly through it's touch points meaning increased comfort

PREMIUM PADDING
The Ragnar harness is padded top and bottom to ensure the most comfortable and safe experience

DUEL ATTACHMENT
Our metal V rings on the top and front of this harness means increased options for front clipping, top clipping or even duel clips with a training lead
The Ragnar Dog Harness features padding top and bottom to provide the ultimate comfortable everyday harness for your dog.
Ragnar Dog Harness provides the perfect combination of style and comfort for your canine companion. Delivering superior support and durability, this harness features dual attachment, premium padding, triple strap design and metal clips. Let your pup feel secure and stylish while you master the everyday with the Ragnar Dog Harness.
When the Fenrir Ragnar Harness requires a clean, we suggest putting it in a mesh bag or old pillow case and washing it on a gentle or hand washing cycle. Once clean, please remove from the pillow case and air dry. Do not tumble dry! 
*Note please check that any detergents used are canine friendly*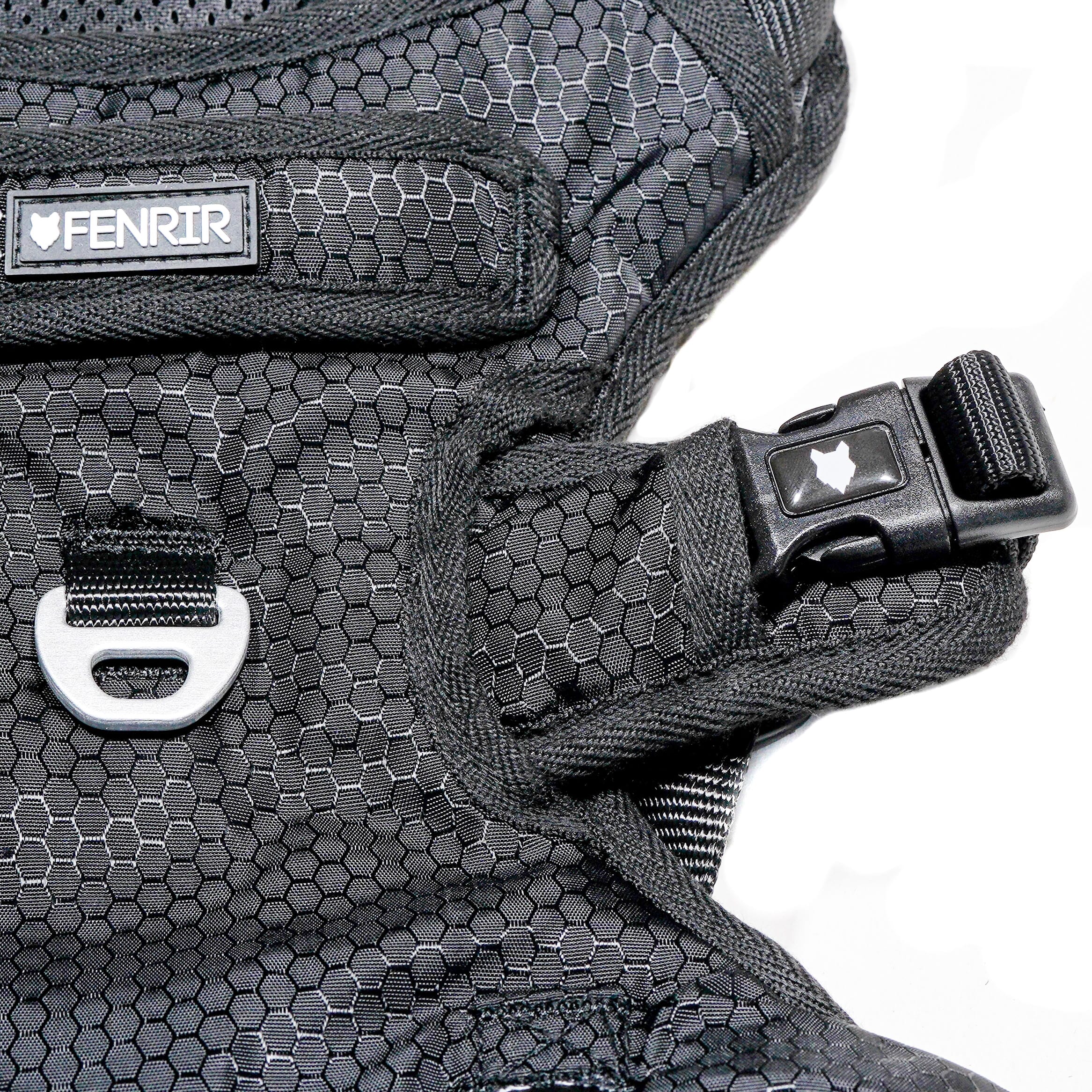 METAL CLIPS
The Ragnar harness has two strong and secure metal clipping points for ultimate control and security.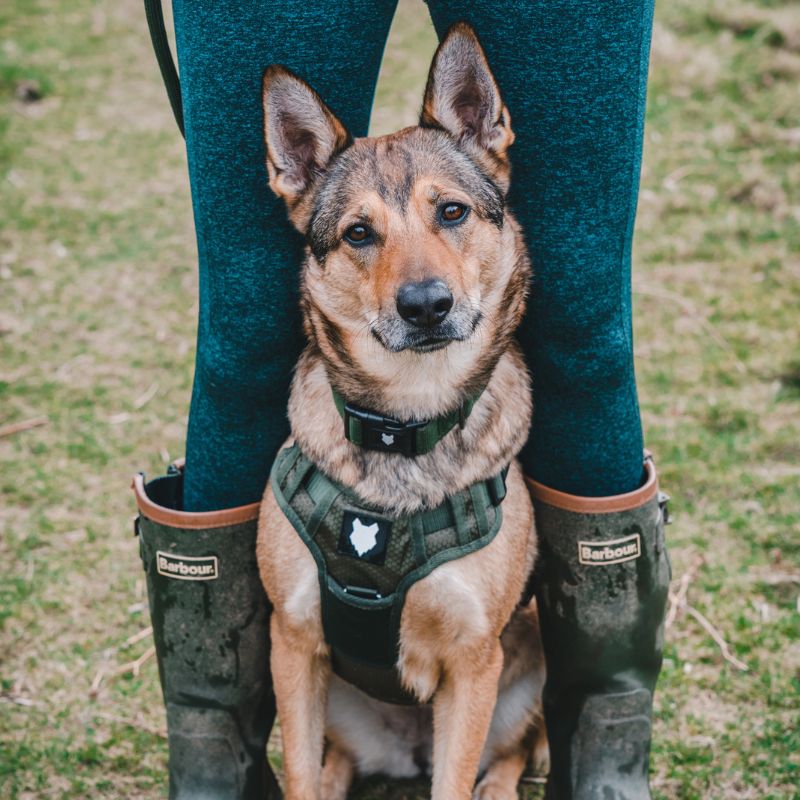 STYLE AND COMFORT
The Ragnar Range colour ways are colour matched for beautiful style. The Ragnar harness is padded top and button for comfort on the move, no matter where your walks take you.
Find your dog's size